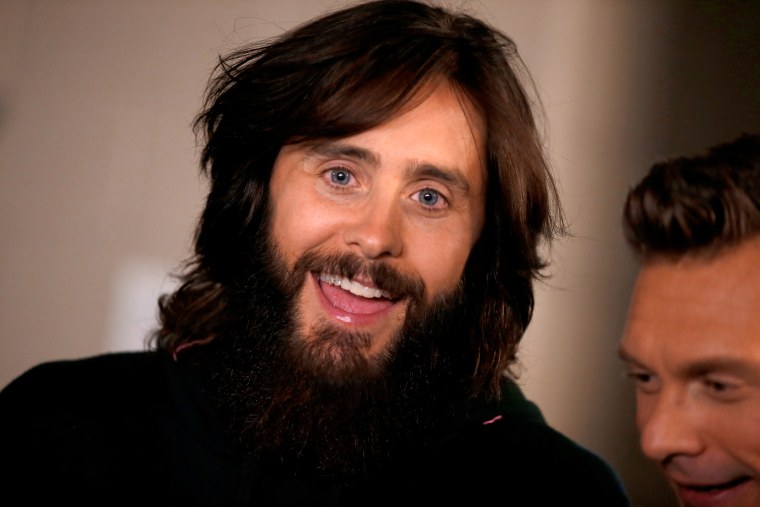 According to the Hollywood Reporter, Thirty Seconds To Mars singer and actor Jared Leto is cast to play Hugh Hefner in a upcoming biopic by Brett Ratner.
The Playboy magazine founder and mogul died last week at the age of 91 on September 27.
Ratner has wanted to introduce Leto to the infamous man he would be playing, but because of Hefner's declining health he was unable to meet him. "There's enough footage on Hef out there that Jared will be able to get as much information as he wants," Ratner said.
There's no word on when we can expect the biopic. Leto is also starring in the new Blade Runner 2049 film.