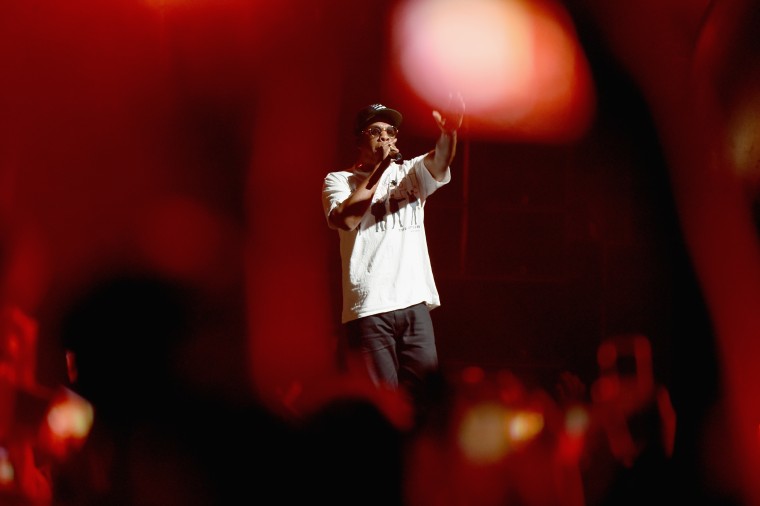 Jay-Z has been leading the pack when it comes to relief efforts after the recent hurricanes in Houston, Florida, and now Puerto Rico. Tidal is currently taking donations to fill a plane with 20,000 pounds of supplies to take to the island in the wake of Hurricane Maria. Jay-Z's streaming service will also be hosting a charity concert in Brooklyn on October 17 to raise money for relief. The shows will include performances from DJ Khaled, Fat Joe, Vic Mensa, Cardi B, and more.
TMZ reported that Jay is now loaning out his 40/40 Club for a charity event put on by the Puerto Rican Family Institute and Big & Little Skills Academy. The private, invite-only event is having guests donate money or supplies for the island, where a majority of the residents have no access to electricity, gas, or fresh water.
Here's where you can donate supplies to Tidal, and other ways you can help Puerto Rico. Check out the details of the Tidal charity showcase below.