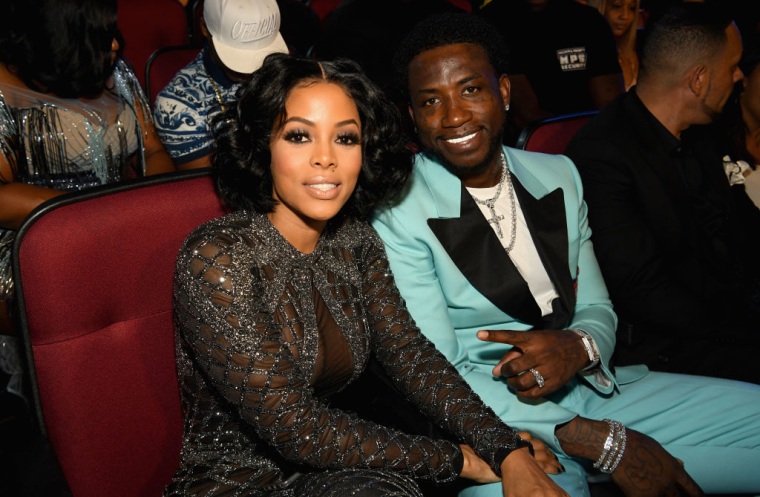 To cap off an amazing year, Gucci Mane will be marrying his longtime partner Keyshia Ka'Oir later this month. In a recent interview with Page Six, Ka'Oir revealed that she first fell in love with the Atlanta rapper while she was on tour with him in 2010.
"I fell in love with Gucci when I bathed him … I put him in a shower and just bathed him," she said. "I just did things to him and he looked at me and said, 'Wow, no one has ever bathed me before...I am a traditional Jamaican lady, that is what you do. You take care of your man."
Speaking to The FADER in February, Ka'Oir explained the couple's origin story and recalled how she picked Gucci up from federal prison in Indiana without the media finding out. "I rented a car and drove an hour in the woods, then drove us back to the airport in secrecy," she said. "Like some shit you see on Lifetime."
The two will be wed on October 17, and the ceremony will be the subject of a televised special on BET.