Apple's new emoji update will include gender neutral people
The tech giant will also introduce sign language and a "Shhhh" smiley.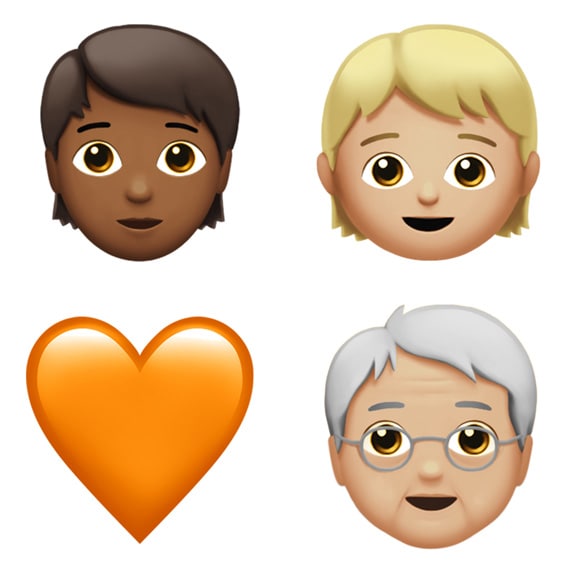 Apple has shared previews for a new set of emoji coming later this month. The update will include gender neutral characters spanning age ranges from children to elders. All three gender neutral emojis will be available in multiple skin tones.
Other new additions to the emoji world include a male fairy, "I love you" in American Sign Language, and an orange heart (meaning you can now create a full rainbow of hearts). There are also new food, clothing, and animal options.
The new emojis will be available from Monday, October 9, as a part of the second public beta of iOS 11.1. They join an earlier set announced in July, which include Woman with Headscarf, Bearded Person and Breastfeeding. See more previews of the upcoming emoji set below.