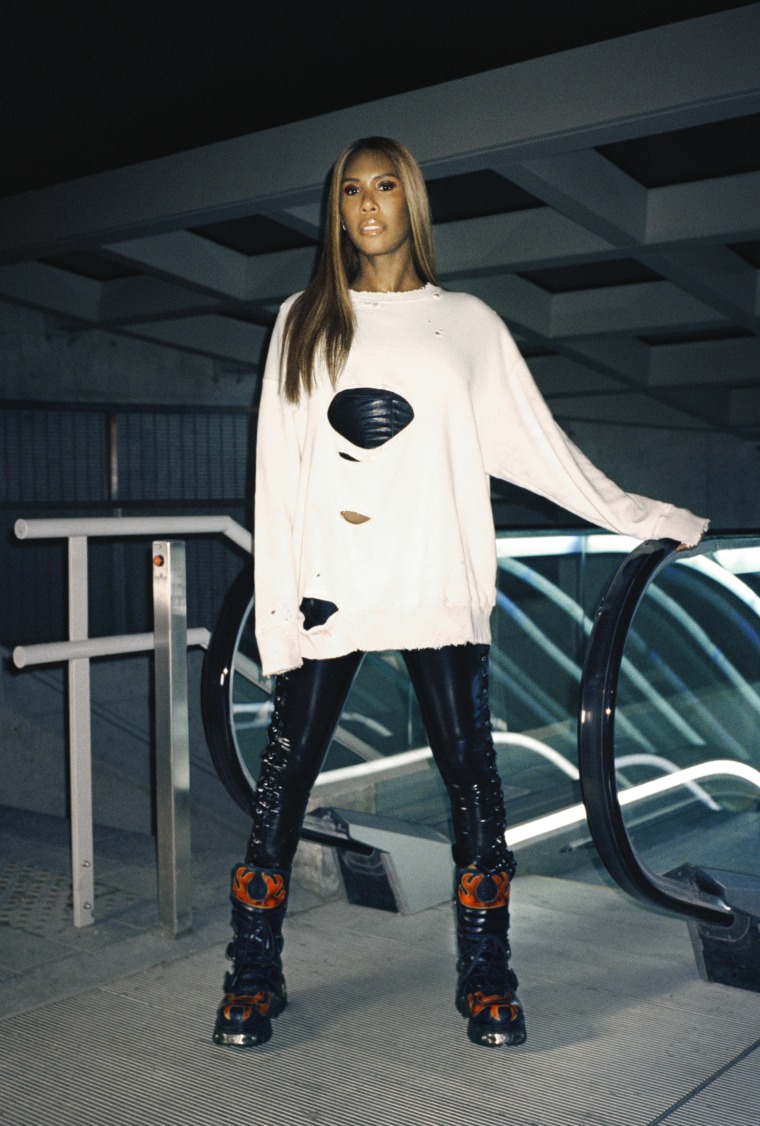 There exist dozens upon dozens of types of house music — it's one of the most fertile of genres — and they can all be traced back to Chicago, where the city's queer black community gave birth to the sound in the '80s. On her much-anticipated debut album, Chicago producer and DJ Honey Dijon explores the expansiveness of house, including a stopover in the U.K.'s Second Summer of Love era on the dreamy, sunrise-ready "808 State Of Mind."
"'808 State Of Mind' was a tribute to 'Pacific State' by 808 State," Honey Dijon said over email. "That was a very special record to me because it was the first time I was introduced to the Balearic sound. Growing up in the early heady days of Chicago house, which was very raw, this was something entirely different. Atmospheric, melodic, blissful, yet a dance floor monster. This originally started out as a remix for Shaun J. Wright and Alinka, however it took another direction and I decided to keep it for myself lol! It's one of the many facets and sounds of house music that I hold dear to my heart!"
Honey Dijon's debut album The Best of Both Worlds is out now on Classic Music Company. Buy it here.