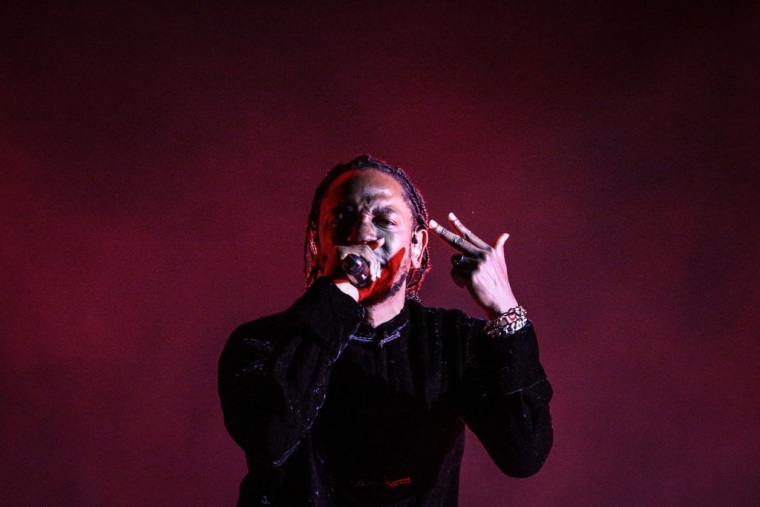 With his fourth studio album DAMN., released in April, Kendrick Lamar steered clear of the explicitly political statements that peppered To Pimp a Butterfly, instead opting for a examination of his own inner conflicts.
In an interview with Rolling Stone around the album's release, the Compton MC explained his reasoning for not addressing Trump on the project. "I mean, it's like beating a dead horse," he said. "We already know what it is. Are we gonna keep talking about it or are we gonna take action? You just get to a point where you're tired of talking about it."
But in a recent interview with i-d, Kendrick spoke on the current American political climate and said that Trump's election has sparked something in his artistry. "We all are baffled...It is something that completely disregards our moral compass," he said. "It's just building up the fire in me. It builds the fire for me to keep pushing as hard as I want to push."
Elsewhere in the interview, he said that his best verses on DAMN. are on the song "FEAR.," on which he unpacks his fears from childhood up until the present. "It's completely honest," he said about the track. "The first verse is everything that I feared from the time that I was seven years old. The second verse I was 17, in the third it's everything I feared when I was 27. These verses are completely honest."
Read Kendrick Lamar's interview with i-d here.