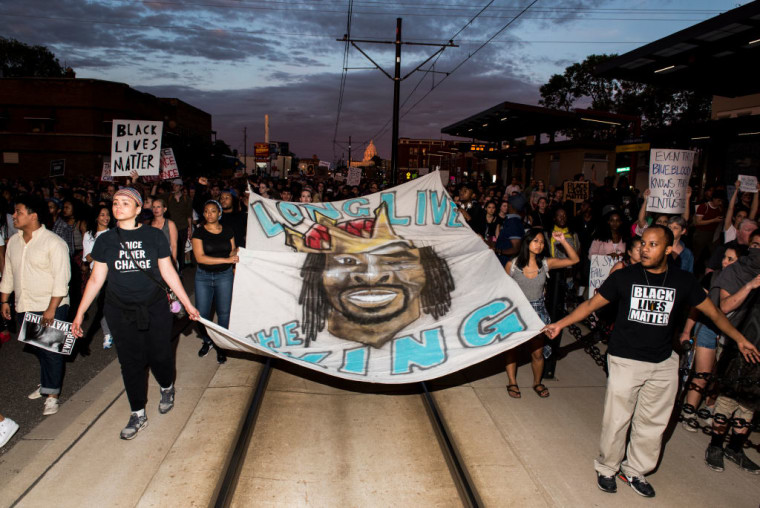 Philando Feeds The Children Fund, a fund named in memory of Philando Castile, has raised enough money to erase a year's worth of student lunch debt held by the city of St. Paul, Minnesota, according to a new Splinter report.
Castile was shot and killed during a traffic stop by officer Jeronimo Yanez on July 6, 2016. In his life, he was a nutrition services supervisor at the J.J. Hill Montessori school in St. Paul. He was known for paying out of his own pocket for children who could not afford school lunches, a legacy that inspired Pam Fergus to start the Philando Feeds The Children Fund.
The fund raised over $70,000, which is reportedly enough to erase the student lunch debt for St. Paul's. Stacy Koppen, St. Paul Public Schools' nutrition services director, told the Star-Tribune report, that approximately 2,000 students are expected to finished the school year with lunch debt, which averages at around $60,000.
On Friday afternoon, Fergus and Valerie Castile, Philando's mother, presented a check for $10,000 to J.J. Hill Montessori, where students new Philado as "Mr. Phil." "We just had this little idea that we were going to help do Mr. Phil's job and make sure you guys have good lunch to eat every day," Fergus said, to Valerie's approval: "This would've meant everything to him," she said.
Philando Castile's death drew national outrage from the moment his girlfriend began livestreaming on Facebook. On June 16, 2017, Yanez was acquitted of second-degree manslaughter and two counts of dangerous discharge of a firearm.
Watch a news report on the fund via CBS Minnesota.