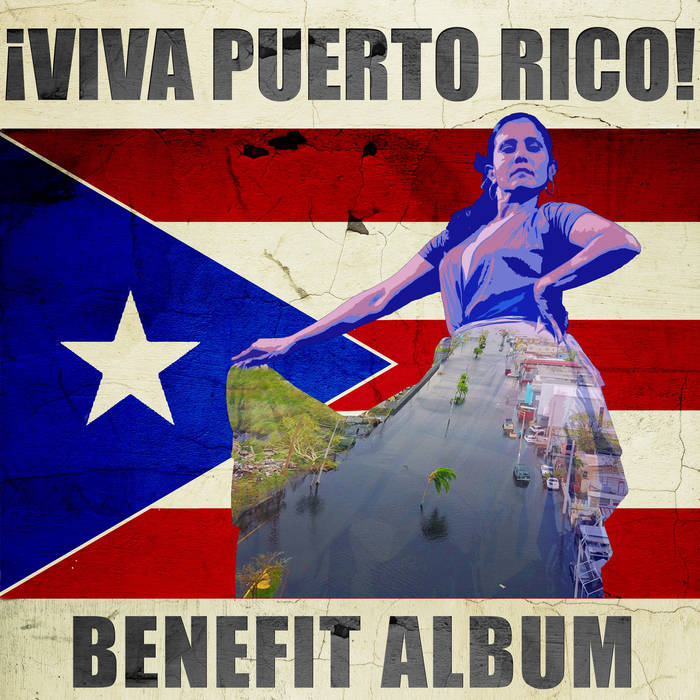 It's been over a month since Hurricane Maria devastated the island of Puerto Rico and most residents are still without electricity or access to clean water. Artists and activists from around the country have put together projects and benefit shows trying to support the island, while the current administration continues to drag its feet.
Today Puerto Rican activist and singer Taina Asili shared a compilation titled ¡Viva Puerto Rico! to raise money for recovery relief. The 20-track compilation includes music from Downtown Boys, Ana Tijoux, Hurray For The Riff Raff, Talib Kweli, Dj Johnny Juice, and more. Revenue from the project is being donated to the Hurricane Maria Community Relief & Recovery Fund. Many of the tracks share the frustration the artists feel over the continuing crisis in Puerto Rico.

"As a proud Boricua from the South Bronx, I have family members on the island," Public Enemy's DJ Johnny Juice said in a press release. "The spirit of my ancestors inhabit Borikén. To help rebuild the land of my people is a moral imperative."
Listen to and purchase the compilation on Bandcamp.
Here's where you can donate to relief efforts in Puerto Rico.