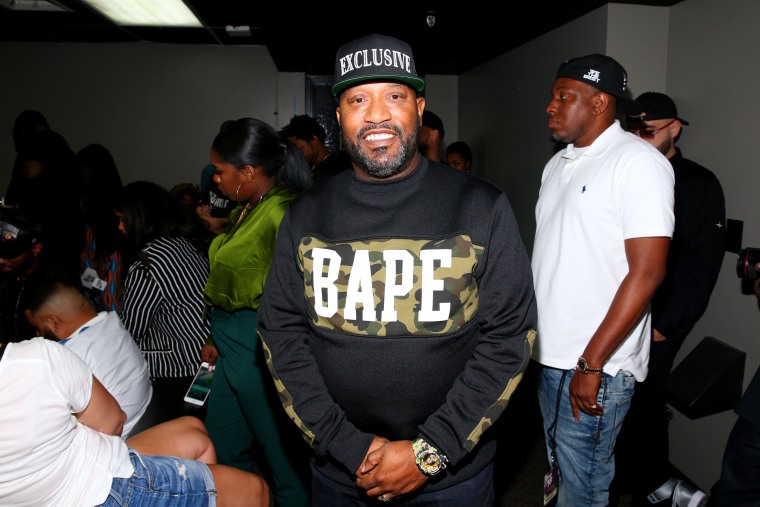 Bun B has shared a new track titled "Hesitate." It's produced by B's fellow Houstonian and frequent collaborator Cory Mo, and features Brooklyn Black Star alum Talib Kweli, Mississippi veteran David Banner, and Tobe Nwigwe, an old soul from Houston's Alief neighborhood who, at 34, is the de facto kid brother of the crew — B, Banner, and Kweli are 48, 47, and 46, respectively.
The track is a 3-minute, rapid-fire cypher that builds on the four rappers' common ground rather than emphasizing their individual differences, though Kweli can't help but stick out as the sole northerner of the group. Nwigwe's hook — "I spoke to y'all, well y'all been meditating / He told me that heaven's waiting / I told him I'm hesitating / On some things" — prompts each guest to do some contemplation of his own:
"Lately I've been puttin' my life into perspective / Reflective / On my past, bein' retrospective," B begins on verse one, before "wondering if I've still got a path to the pearly gates" after the sins of his past.
Kweli takes the second verse, ruminating on more systemic issues: "Just because I'm from the good don't mean I gotta bang / I'm neighborhood affiliated, the police a gang."
And Banner goes last, ending the track with a caustic critique of Christianity: "Wasn't slavery in the name of the cross? / They come knockin' at my door, watch I'm runnin' em off / We were fine, before they put hell in our mind."
Listen below.