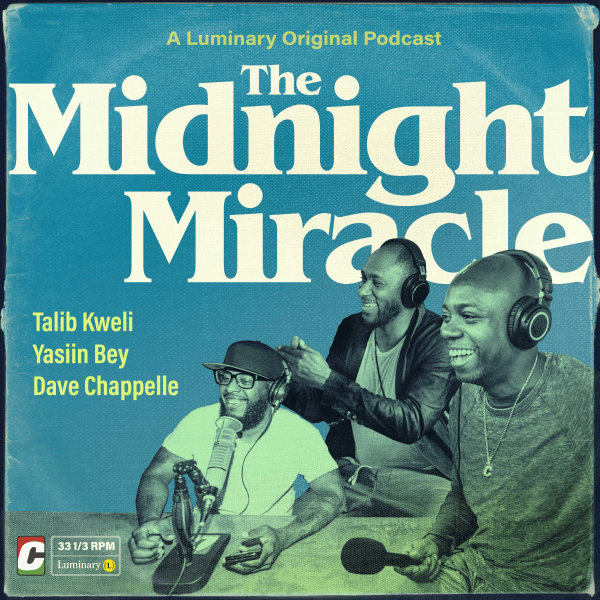 Dave Chappelle has long been friends with rap legends Talib Kweli and Mos Def, inviting the artists to perform on his Comedy Central sketch comedy program Chappelle's Show and for his concert film Dave Chappelle's Block Party. The three entertainers will reunite once more for The Midnight Miracle, a new podcast arriving on the podcast platform Luminary "in the coming weeks."
The format of The Midnight Miracle is an interesting one. According to a press release, the show will focus conversations between the three hosts and their famous friends. The interviews will be "punctuated with sketches, impersonations, [and] archival audio clips," with a soundtrack featuring artists like D'Angelo, Charlie Parker, Dizzy Gillespie, and more.
"Making a podcast isn't the obvious next move for me, but it's the right one," Chappelle said in a statement. "The Midnight Miracle gives you a look into how me and my friends process the world around us, and I think it will change the way listeners think of what a podcast can be."
The first season of The Midnight Miracle was created from over 100 hours of recordings made during Dave Chappelle's 2020 Summer Camp. New episodes will be released throughout the year, and will go on hiatus during the summer.