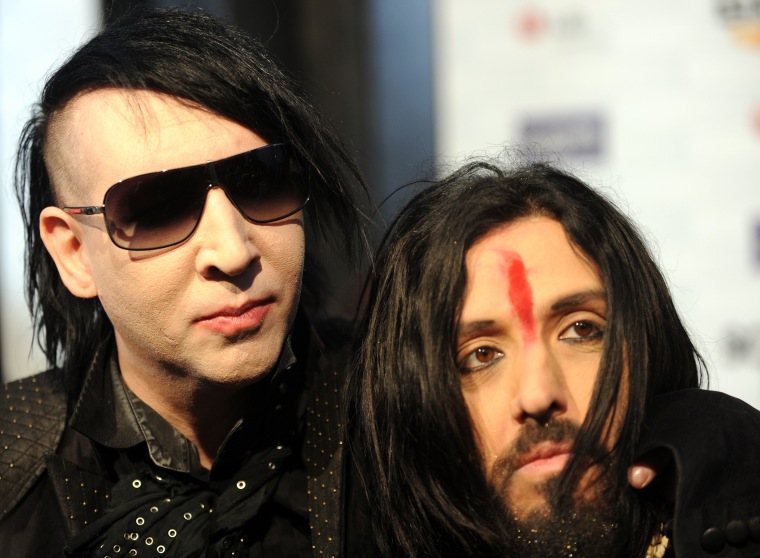 Jessicka Addams, formerly of the band Jack Off Jill and current singer in Scarling, has accused Marilyn Manson bassist Twiggy Ramirez of rape and domestic violence. Addams made her allegations in an October 20 Facebook post. In it she alleged that Ramirez, real name Jeordie White, assaulted her physically and sexually during their relationship in the late 1990s.
The pair met when she was 18, Addams said, and soon moved in together. However, the relationship ended after White physically assaulted her ("He began driving my car erratically on the highway, all the while punching me the chest several times, knocking the air out of my lungs," she writes of one incident) and raped her. "He forced me on to the floor with his hand around my neck," Addams wrote. The incident of sexual assault ended when a roommate intervened. "I said NO. I said NO. I said it so loud enough, that Pete came rushing in from the other room to get him off of me," she explained. "But I had been raped. I had been raped by somebody I thought I loved."
Addams went on to allege that her record label told her to keep her assault a secret. "In 1997, I was warned by my band's record company that if I revealed my story publicly, there would be a very good chance that my band Jack Off Jill would be black balled by concert promoters, radio programmers, and other bands and their managers," Addams wrote.
On October 21 Marilyn Manson issued the following statement to Pitchfork: "I knew Jessicka and Jeordie had a romantic relationship many years ago and I considered and still consider Jessicka to be a friend. I knew nothing about these allegations until very recently and am saddened by Jessicka's obvious distress."
You can read Jessicka Addam's full account below.