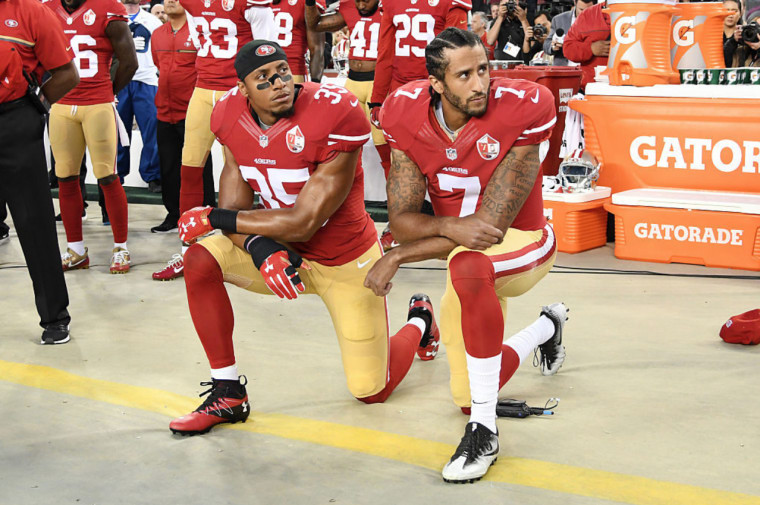 Former San Francisco quarterback Colin Kaepernick has reportedly been invited to join a meeting with NFL players and owners next Tuesday. According to Joe Lockhart, the NFL's executive vice president of communications and public affairs, Kaepernick has yet to confirm if he will be attending the meeting yet or not. "We look forward to him joining the conversation," Lockhart told ESPN.
According to the Washington Post, Kaepernick was invited to a similar meeting last week in New York, but didn't attend. The meeting was just a couple days after Kaepernick filed a grievance against the NFL. The former 49er has been without a team for the 2017 season.
Yesterday, news broke that Kaepernick inked a $1 million book deal with Random House.