Gunna wants you to go out and get it
Meet Atlanta's most promising young motivator.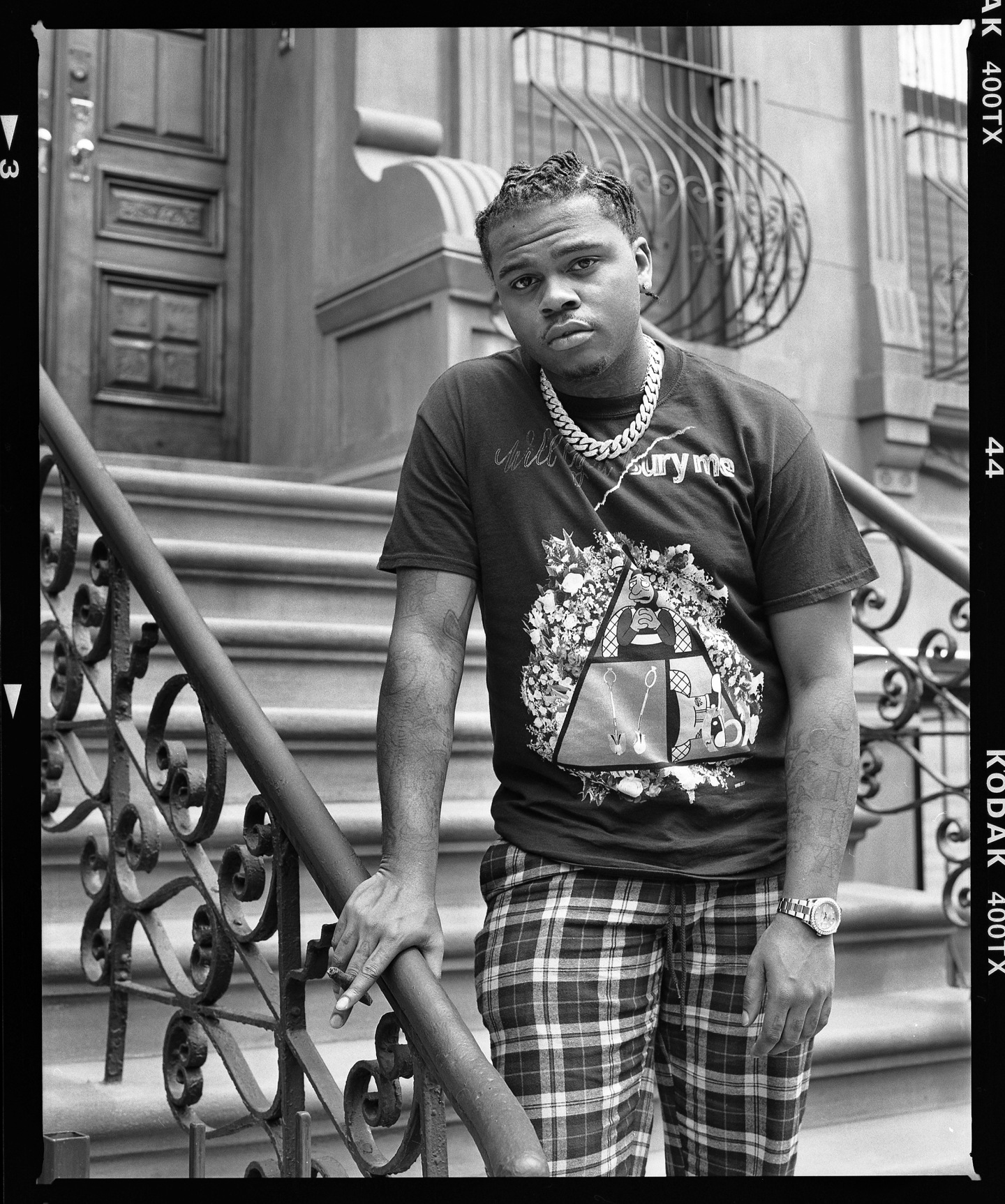 Atlanta's Club Crucial was alive and roaring. On a humid Monday night in July, the flyest coupes and boldest SUVs sat bumper-to-bumper on a forest-flanked two-way street, all waiting to be funneled into the club's already popping parking lot. Inside the club, a sea of turnt-up attendees were rapping and rocking along to the DJ's set of high-energy hits by hometown royalty like Migos, Young Thug, and Future, when, suddenly, the room's energy shifted. A slow and wistful piano melody wafted through the air, piquing the crowd's attention. By the time the track's pained opening bars came in ("Call me insane / Imma pour up a pint / Try to take away the pain / I've been going through some things"), the club was full-on gripped. The song was "Phase," and it belonged to a rising Atlanta rapper called Gunna.

I recount this story to Gunna himself when we meet in New York a month later. Sitting next to me on a stoop in Harlem, the 24-year-old artist, born Sergio Kitchens, is visibly touched, but not surprised. "I'm telling you, they can feel that motherfucker," he says of his breakout track, the opener on May's Drip Season 2, his most recent mixtape. "Sometimes it might not even be the song, it could just be the shit you saying," he says. "They could just feel that one line, like, He's talking to me. This shit for me." Produced by Tuscaloosa beatmaker Smoke, "Phase" is a heart-wrenching deliberation on a particularly trying time in Gunna's life, and the self-reflection and resilience he needed to overcome it.
Gunna has a slightly raspy, sing-rap sound, which he describes as "hood melody." Paired with production from the likes of Wheezy, Playmakers, and TM88, his two solo projects to date consist of emotive Atlanta rap designed to carry you through darker times, to push you to go out and get it. "If you outta sight, you outta mind / You gotta stack, you gotta grind," he raps on the first bars of Drip Season 1's opening track. "You can't relax, and keep wasting time / I want them racks, I gotta get mine."

This motivator mentality was instilled early on by his mother, who raised Gunna and his four brothers (one of whom passed away in 2006) in neighboring College Park. She works for a local school and has always been his rock. "That's the shit that my mom taught me: don't give up on what you like," he says. "That's why I put that shit in my music, like, you got to keep going, whatever y'all are doing. Don't stop." And he hasn't — Gunna's earliest memories of rapping are from age 12 or 13, writing and recording at a friend's house for fun. As he got older, he started to balance making songs with a life in the streets. After facing drug-related charges in 2011, he got his priorities in line and graduated from high school. "I had to stop that shit and put my all into [music]," he says.

About two years ago, he was introduced to Young Thug through Keith Troup, a mutual friend and community figure who died in December 2015. Thug has served as a mentor to Gunna ever since; so far he's brought him along on three tours, released two of his projects on the YSL label, and provided him with his first major feature on "Floyd Mayweather," the flex-heavy and star-stacked Jeffery cut. Now, he considers Thug to be as close as a big brother: "Smart, genius, cool. He's just like me. We clicked, you know what I'm saying? That's my dog."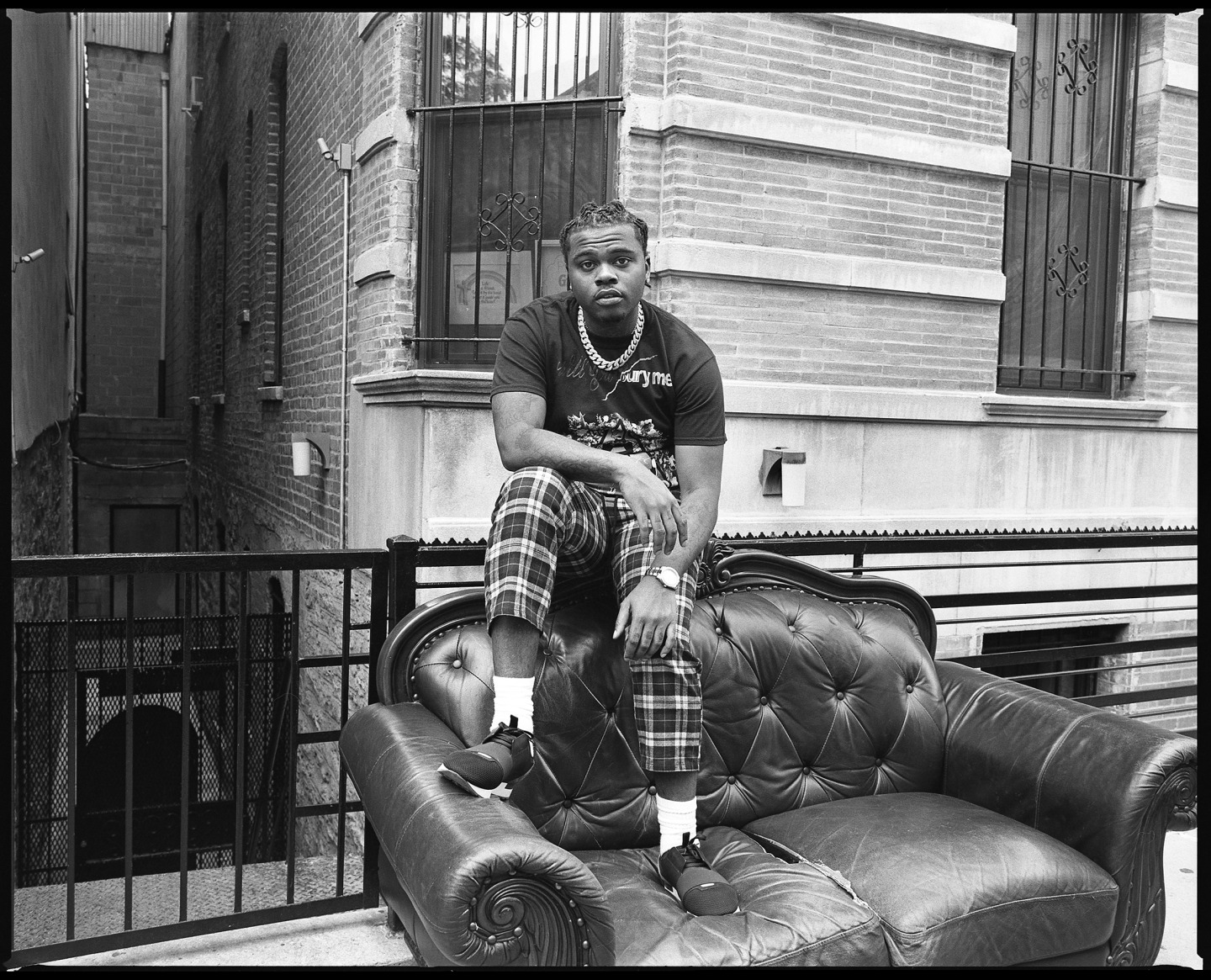 "Keep going, grind for what you want, pray, listen to your mama."
What sets Gunna apart from his peers is that he holds his own in the company of star power, both on the track (in addition to Thug, he's already cut songs with Gucci Mane, Offset, and Playboi Carti), and on stage. He attributes his maturity to "practice and confidence," but it probably also stems back to his adolescent years. "I always hung out with older people," he tells me. "I would be the youngest out of the crew. I saw a lot of shit that's taught me how to handle myself a certain type of way around certain situations."

Right now, Gunna's putting the final touches on Drip Season 3, out this fall and set to feature production from Metro Boomin, Wheezy, and DS2 regulars 1RoXSmoke. (Though affiliated with Young Thug's YSL, he's also, at the time of this writing, unsigned.) The tape will likely be a hit, but what still seems most important to Gunna is that his message resonates: "Keep going, grind for what you want, pray, listen to your mama," he says, standing up from his spot beside me, rotating so that we're speaking face to face. "[That's] real shit that people in the street tell you, but sometimes niggas just look over it. You put that shit in a song, they going to hear it."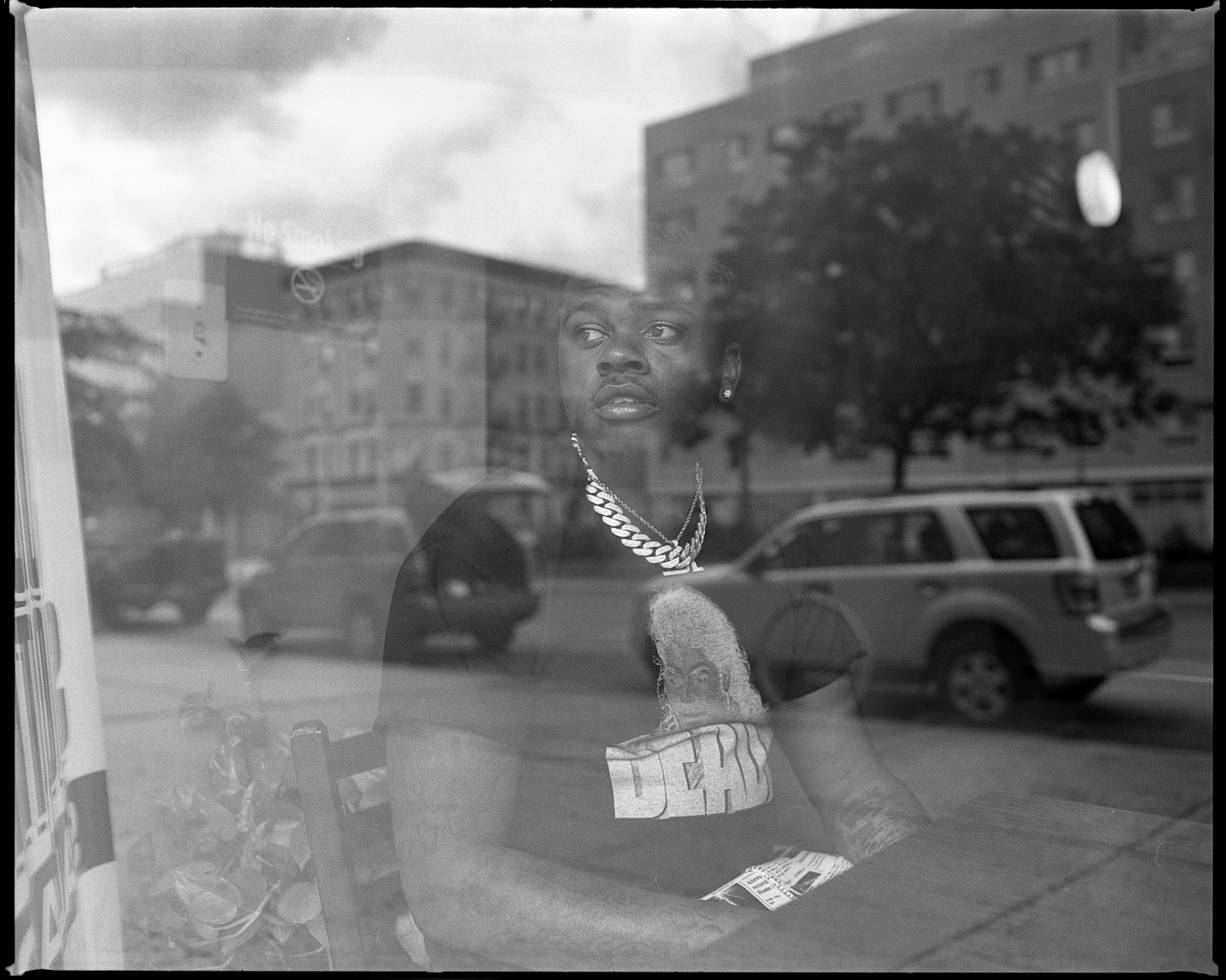 From The Collection:
GEN F