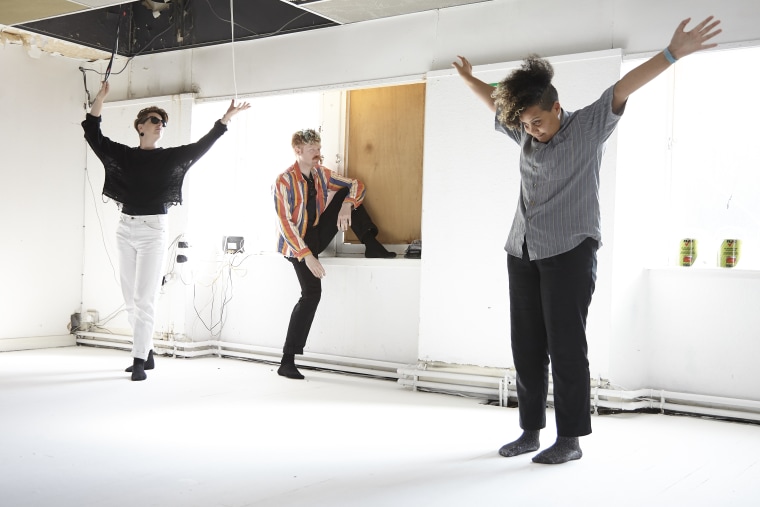 In a statement, London three-piece SHOPPING say that their new album title The Official Body is about society's idea of what kind of physical body is "acceptable" — and their new video for DIY funk jam "The Hype" has them on display in all kinds of beautiful ages, shapes, and sizes. Filmed at a summer pool party, the brightly-colored clip shows the band performing the track's knotty riffs at the water's edge, at a high-energy evening show, and having lots of fun with a big inflatable pink flamingo.
In a press release, the band explains that the energetic track also contains a timely message: "It's a wake up call to action that says don't believe everything you hear, always question whats presented to you, and don't just sit around and think about making change before it's too late."
Guitarist and vocalist Rachel Aggs adds: "But it's also a party song! We liked offsetting the serious, dead-pan lyrics with the relaxed yet self-assured funk of the song itself."
Watch the video below. FatCat records releases The Official Body on January 19, pre-order here.