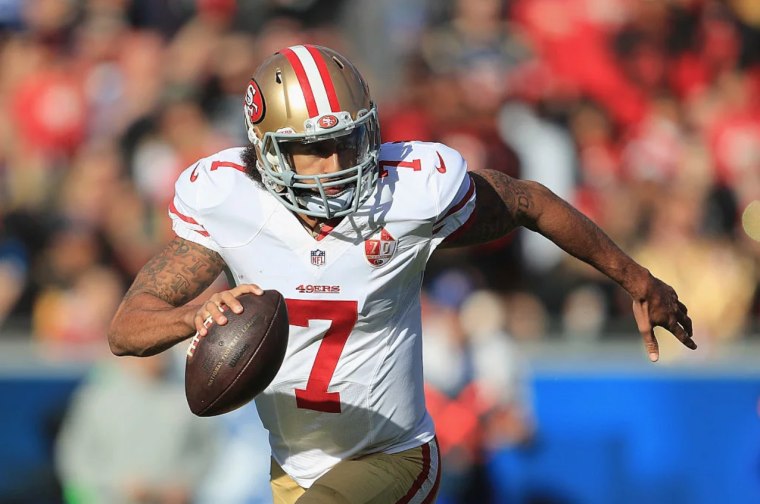 Colin Kaepernick's attorney Mark Gregos said Tuesday that he expects Kaepernick to sign to a new team within 10 days, according to Bleacher Report. The prediction comes after the former San Francisco 49er filed a grievance against the NFL on October 15. The quarterback also just signed a $1 million book deal with Random House.
"I think within the next 10 days somebody will sign him," Gregos said when asked about Kaepernick's career. "I think somebody's gonna sign him. I think the NFL has to come to their senses, and realize every day that goes by just proves the collusion case even more."
Kaepernick has been without a team since his contract with the 49ers expired in March.