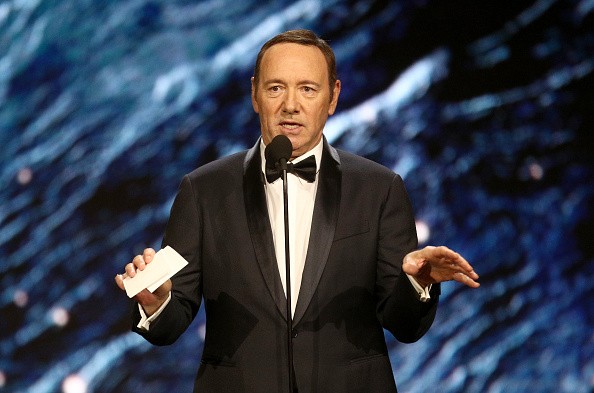 Earlier this week, Netflix dropped Kevin Spacey from its award-winning original series, "House of Cards" amid a growing list of sexual assault allegations against the actor.
The streaming service has also reportedly scrapped the Gore Vidal biopic "Gore," which stars and is produced by Spacey.
"Netflix will not be involved with any further production of 'House of Cards' that includes Kevin Spacey," a Netflix spokesperson said in a statement Friday. "We will continue to work with [Media Rights Capital] during this hiatus time to evaluate our path forward as it relates to the show."
MRC, which produces "House of Cards," released a statement as well, saying "While we continue the ongoing investigation into the serious allegations concerning Kevin Spacey's behavior on the set of 'House of Cards,' he has been suspended, effective immediately."
The decision comes a day after former and current "House of Cards" production staff employees came forward with allegations of sexual harassment in a CNN report. Spacey has also been dropped by his publicist and talent agency, CAA as allegations continue emerge.
A publicist for Kevin Spacey issued a statement to the New York Times saying the actor is seeking unspecified "evaluation and treatment."