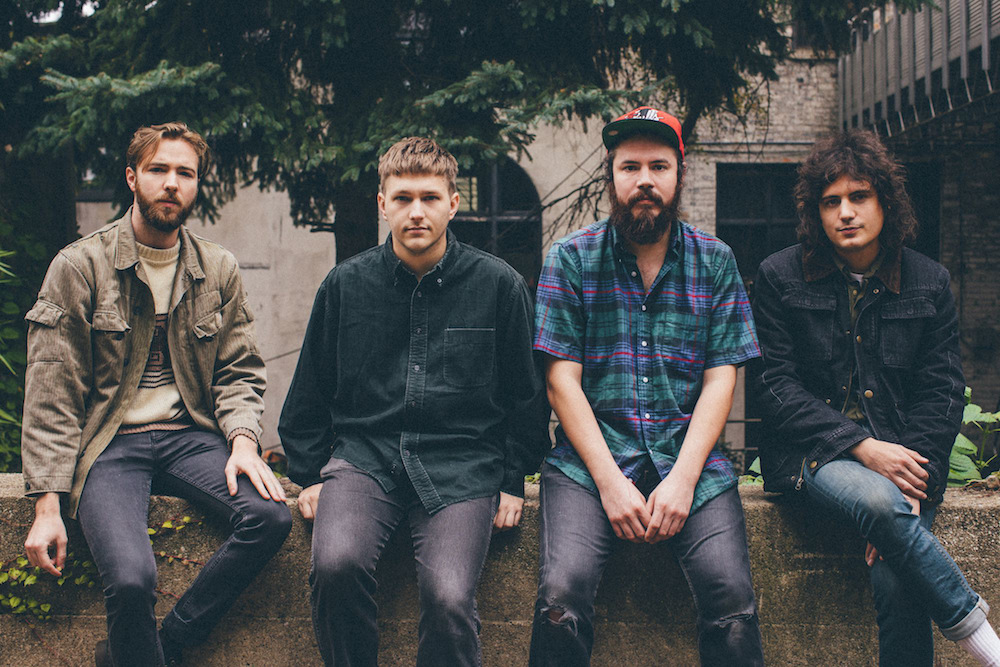 NE-HI, a Chicago rock group, released their self-titled debut album in 2014. "The Times I'm Not There," a song from that record, features fuzzy, lo-fi textures and some cheerful-feeling harmonies. Three years later, the band revisited the track, this time enlisting the help of a multi-talented fellow Chicagoan by the name of Jamila Woods. All proceeds from the refurbished single, debuting below, go to a local arts empowerment charity called SocialWorks.
The reimagining of the song is moodier. It opens with a distorted loop, and then introduces a slower and vaguely stripped-down version of the 2014 instrumental. Woods exists at the forefront of this version, her crystal-clear vocals meticulously layered. "The idea was to explore new melodies and textures to shape around the guitar hook," NE-HI bassist James Weir explained over email. "Jamila Woods, being the amazing vocalist that she is, came on and completely led the song into a new life."
"We had never worked together before, but I really like their sound," Jamila added. "It was fun to collaborate during the process. I think it's dope that they chose to partner with SocialWorks for the release." Listen below.