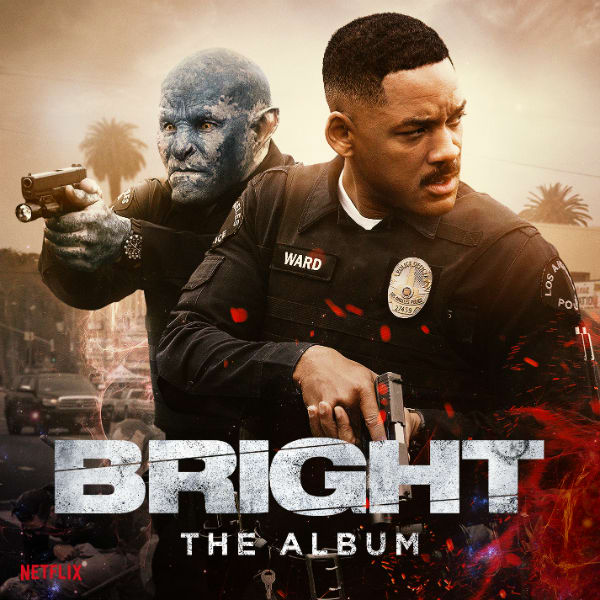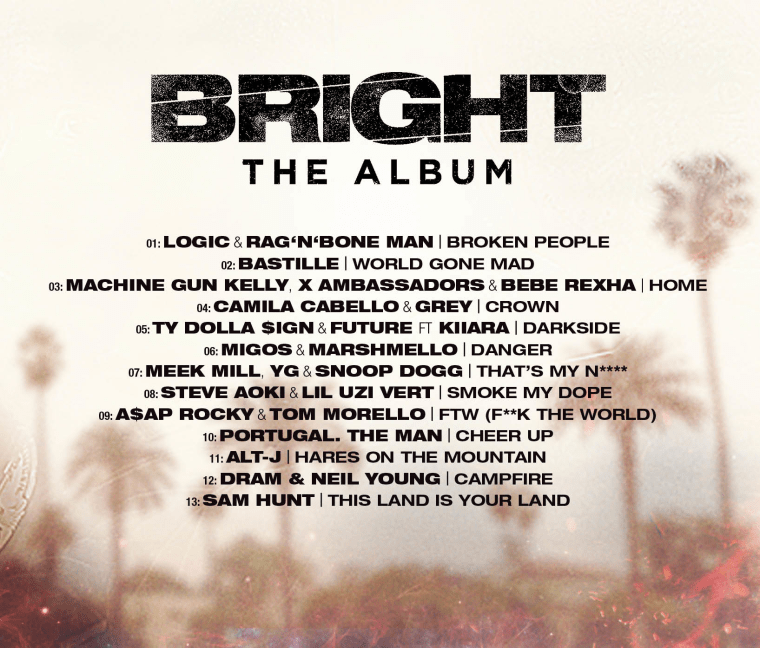 Just before Christmas this year Netflix will unveil its new sci-fi movie Bright. The feature stars Will Smith and sees him working once again with David Ayer, who directed Suicide Squad. Ahead of the movie dropping on the streaming service Netflix has disclosed details of the soundtrack, which features a number of unlikely collaborations.
The 13-track album, produced by Ayer and Atlantic Records' Kevin Weaver, sees Migos team up with EDM producer Marshmello. Similarly, Lil Uzi Vert has a track with Steve Aoki on the album and Camila Cabello has worked with electronic duo Grey. Meanwhile, A$AP Rocky's "FTW (Fuck The World)" will feature Rage Against The Machine guitarist Tom Morello while DRAM's long-rumored Neil Young collaboration will also feature.
The Bright soundtrack is due on December 13 with the movie following on December 22. Check out the full tracklist below alongside a trailer.