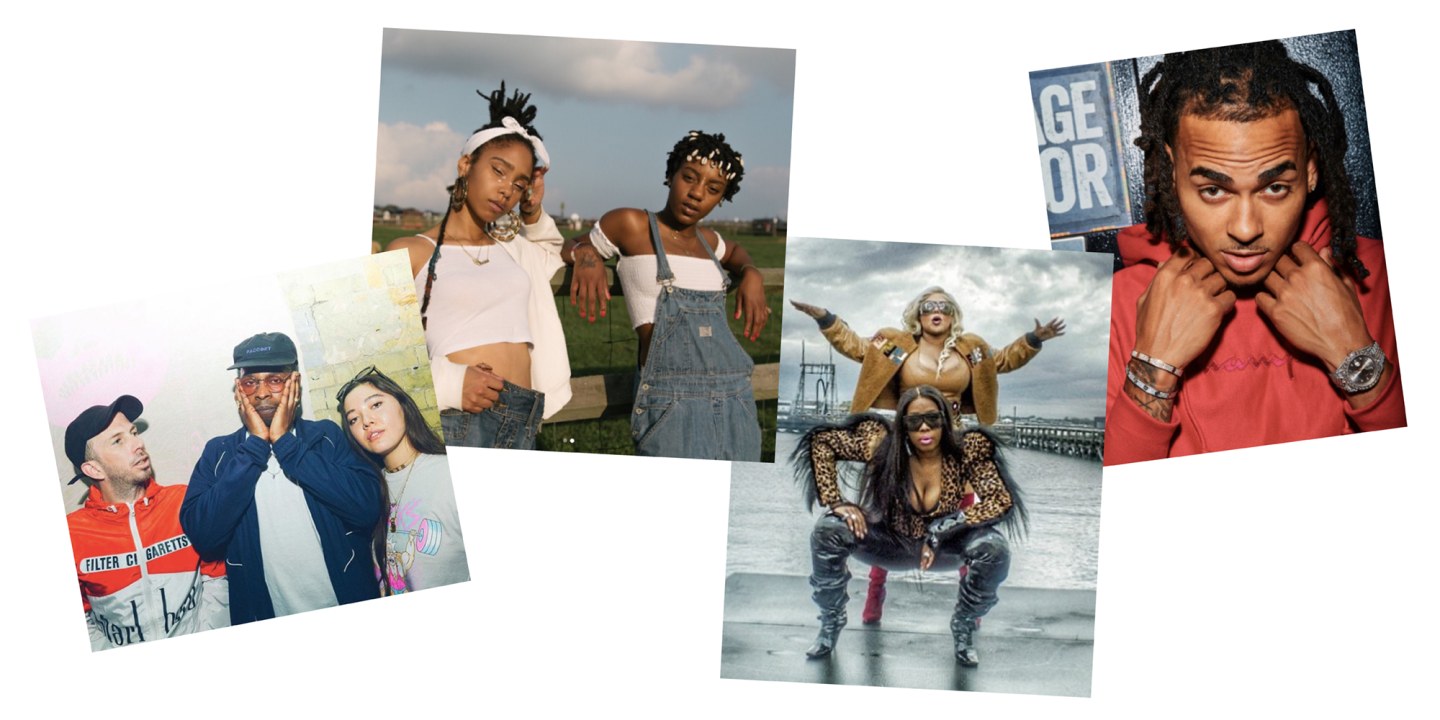 Each week The FADER staff rounds up the songs we can't stop playing. Here they are, in no particular order.
Subscribe to Songs You Need In Your Life on Apple Music and Spotify
1. Dreamiest dreamboat Ozuna takes a tour of Tokyo with an adorable mascot in the video for "Siguelo Bailando," a twinkly tune about asking a cutie to dance.
2. Teenage old soul Kodie Shane is really coming into her own. The proof is in "Sirens," a serious jam for bouncing in the club, featuring Nessly.
3. "Ma Lo," the infectious African pop hit by Tiwa Savage, Wizkid, and Spellz, finally has a video. In it, the three smoke and dance and get tatted at a wild-looking party.
4. "You get me high with your naughty sensibility," sing rap/soul duo Oshun on "Burn," a very cool and sexy, spliff-themed come-on.
5. U.K. electro-pop trio Sälen's "I Am Champagne" sounds lush and late-night ready. We imagine it pairs nicely with the titular bubbly beverage.
6. Pairing of the century: Remy Ma got Lil Kim to hop on her reggaeton-informed track, "Wake Me Up." "Mmm, when the mornin' come / These fake-ass bitches is done," warns Kim, and it's iconic.
7. Indigenous Canadian DJ collective A Tribe Called Red recruited the vibrant Lido Pimienta for "The Light II," a glitchy, big-energy followup to 2016's "The Light."
8. Producer duo (and Majid Jordan-collaborators) Somewhere Else conjure an insane beat for "Uh Huh," a dance track that comes with a futuristic cowboy video to boot.
9. Jamila Woods and NE-HI — very different musicians, both from Chicago — recently came together to make a charming, soulful pop-rock song called "Times I'm Not There." (It's a remake of NE-HI's 2014 track of the same name.)
10. Hit-making teen Smooky MarGielaa calls for the release of Meek Mill on the Murda-produced "Not Right."
11. Soundtrack legend Mica Levi recently scored a dystopian short animé film called Delete Beach, and the low-key freaky "Interlude 2" is our current favorite of the new compositions.