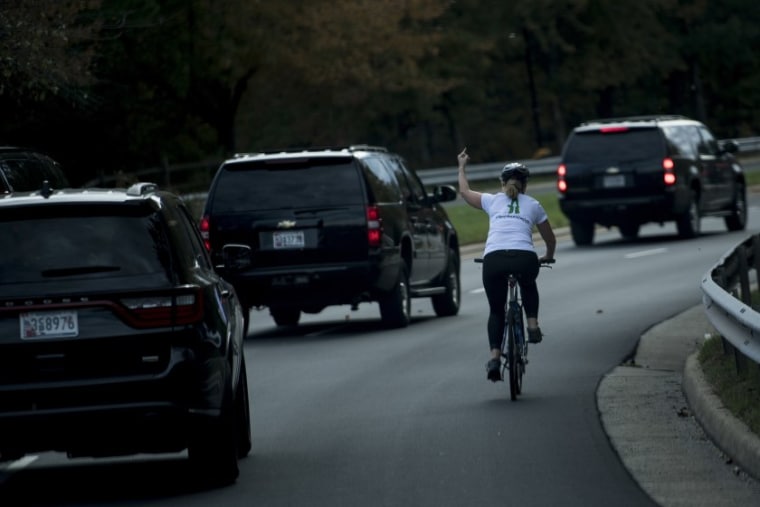 Earlier this month it was revealed that Juli Briskman, the cyclist who went viral after sticking a middle finger up at Donald Trump's motorcade, had lost her job due to the protest. The 50-year-old mother of two had been working for government contractor Akima LLC, who didn't take kindly to the attention she had brought on herself and the company.
The internet has subsequently stepped in, and stepped up, for Briskman and a GoFundMe was promptly launched to help her out. The GoFundMe campaign, which has a goal of $100,000, is currently at over $70,000 and rising.
The description for the campaign reads: "Juli Briskman is an inspiration to us all. This week we learned that she was fired from her employer for exercising her first amendment rights."
The FADER has contacted Briskman for further comment.