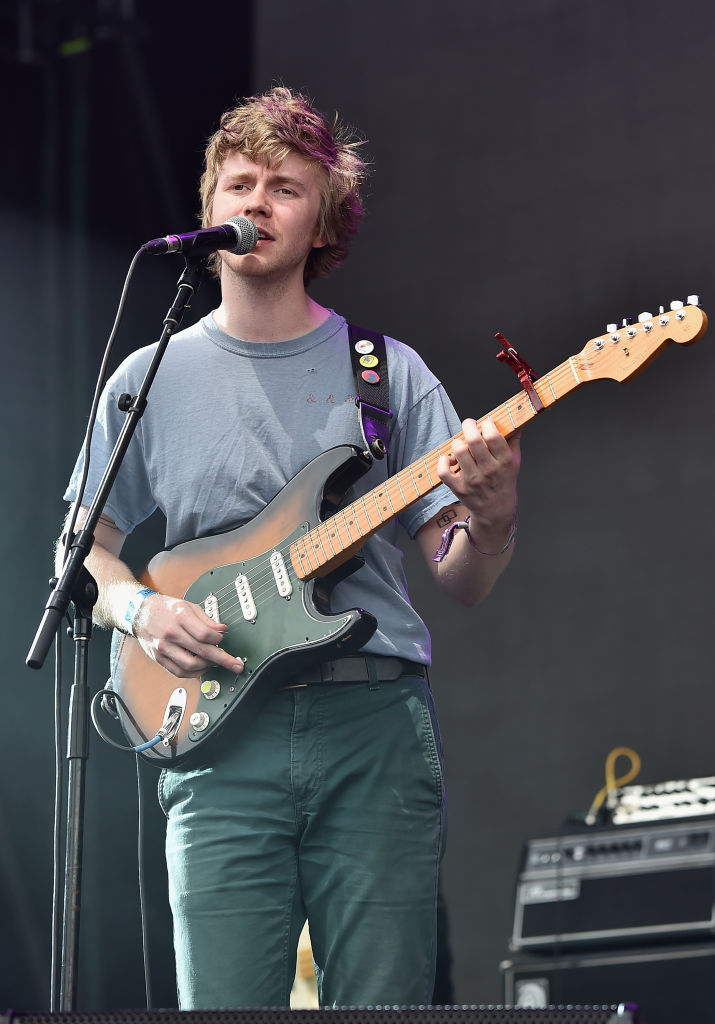 Pinegrove's Evan Stephens Hall took to Facebook on Tuesday to tell fans that he's been accused of "sexual coercion" and has cancelled the band's upcoming tour dates "in an effort to take time to make positive changes in my life and out of respect for what she is going through."
Though the details of the unnamed woman's accusations are unclear, Hall details a "short but intense" relationship with an anonymous woman. "While it was by no means a simple relationship, it was sustained tenderly and i believed sincerely that it was mutual," he writes. "Still, i am coming to terms with the fact that i monumentally misread the situation."
Hall also reflected on how he's used his position of power inappropriately and apologized for making a comment on stage that he "could sense who from the crowd would be interested in sleeping with me based on how they watched me perform."
In addition to cancelling the tour, Hall writes that Pinegrove will be "taking some time off in general" and said that he's "committed to improving my mental health and the way i treat everyone i interact with."
When reached for comment by The FADER, a representative for Pinegrove declined to comment further.
Read his full statement below.