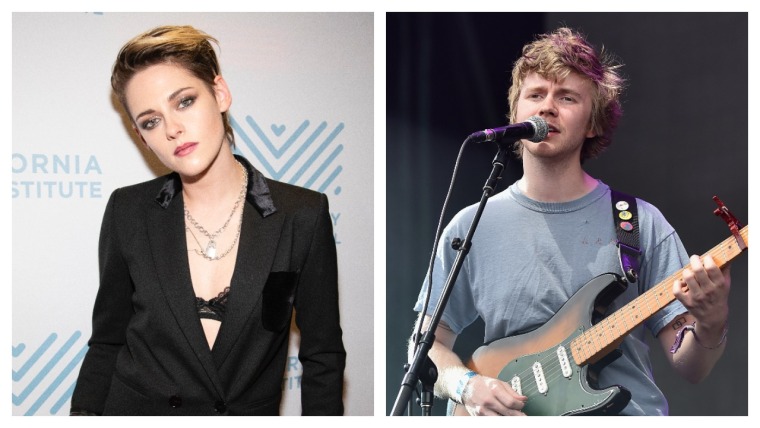 Kristen Stewart loves Pinegrove. Like, really loves. This is a confirmed fact. Last year, she was spotted hanging with frontman Evan Stephens Hall after a gig, and she even fucks with the deep cuts, according to evidenced her Everything So Far shirt. She loves the Montclair band so much, in fact, that she's etched them into her body with permanent ink. Stewart revealed the news in a recent interview with her Charlie's Angels co-stars, Naomi Scott and Ella Balinska, which you can watch below.
The three were chatting about the film's Ariana Grande-curated soundtrack, which Stewart admitted she hasn't listened to yet although it "sounds cool." When Scott mentioned that Stewart introduced her to Pinegrove, that's when she dropped the bombshell: "I have a Pinegrove tattoo. I love those guys. It's my favorite band." Stewart doesn't go so far as to show off her ink, but know that those interlocked squares are there, somewhere.
Pinegrove have a new album, Marigold, due out January 17 via Rough Trade Records. Last month, the band shared the second single, "Phase," as well as a color-coordinated FADER playlist. Their last record, Skylight, came out in 2018.