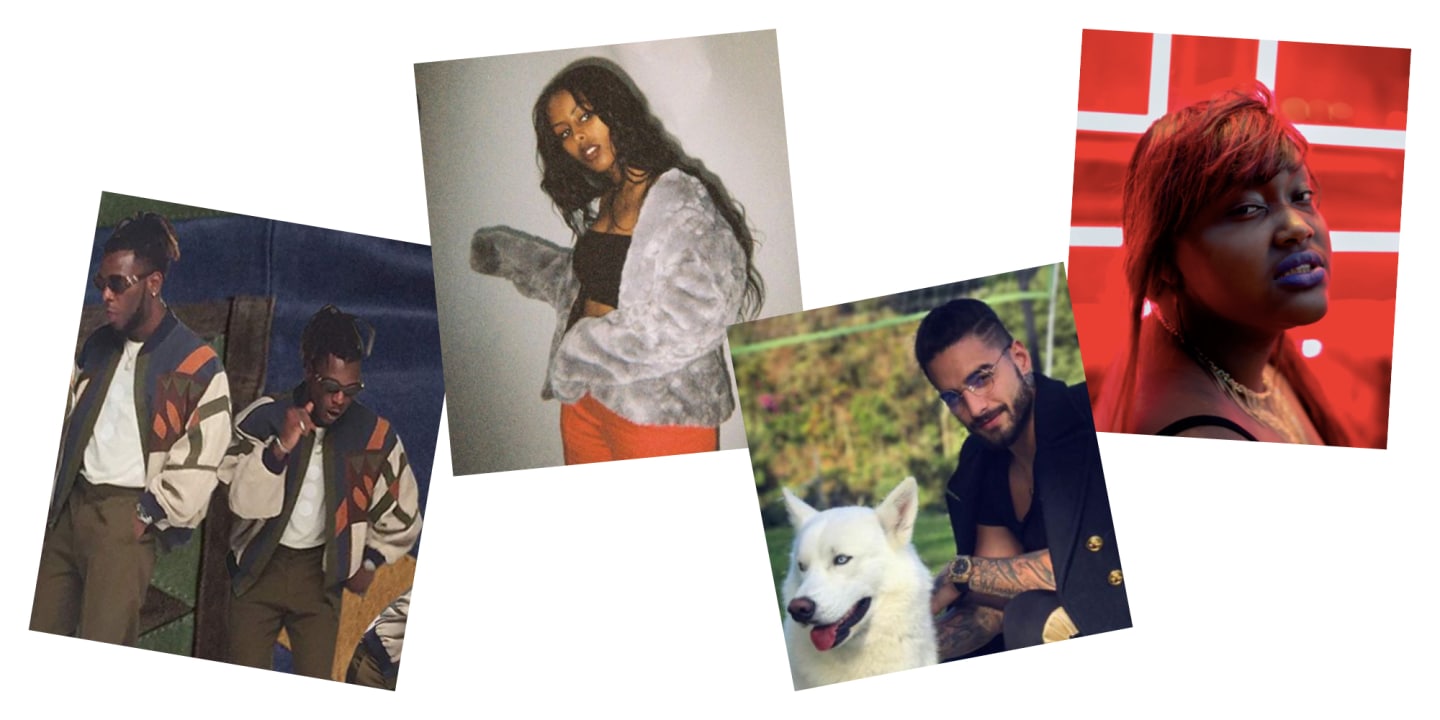 Each week The FADER staff rounds up the songs we can't stop playing. Here they are, in no particular order.
Subscribe to Songs You Need In Your Life on Apple Music and Spotify
1. Veteran Swedish rapper Linda Pira and our current crush Cherrie are both featured on producer Pablo Paz's new one, "Säg Till Mig," which is pure sex.
2. Maluma dropped three new tracks via a short film called X. Our favorite right now is the French Montana-featuring "GPS," a silky slow jam about not needing to drop a pin to find his lover.
3. Philly-based four-piece Palm basically perfect their meandering experimental rock on the excellent, yearning-sounding "Dog Milk."
4. Half lullaby, half swagger, Burna Boy's "Streets Of Africa" is a twinkling ode to the Nigerian artist's roots.
5. Layla Hendryx's "Rain or Snow" is an auto-tuney earworm on which the Toronto artist raps about hustling, no matter the weather.
6. Hearing CupcakKe riff on everyone's favorite childhood animated shows on "Cartoons" is a true joy. Who else could pull off a chorus that includes, "I'm a snack so I attract Scooby Doos / Give 'em Smurf dick, that's balls blue"?
7. Here's a blast from the past: Fabolous and Jadakiss featuring Swizz Beats, wow. The trio flows over a smooth old soul sample on the nostalgic "Theme Music."
8. "You should get to know Pi'erre," suggests Pi'erre Bourne on his wiggly second collab with Playboi Carti, "Yo Pi'erre!" We agree.
9. Long Island hardcore duo Glassjaw probably shredded their fingers off recording "Shira," the lead single from their first album in 15 years, Material Control.