Japanese Breakfast had a good 2017 and if there's justice in the world she'll have a good 2018 too
Looking back and also ahead with one of right-now's most ambitious songwriters.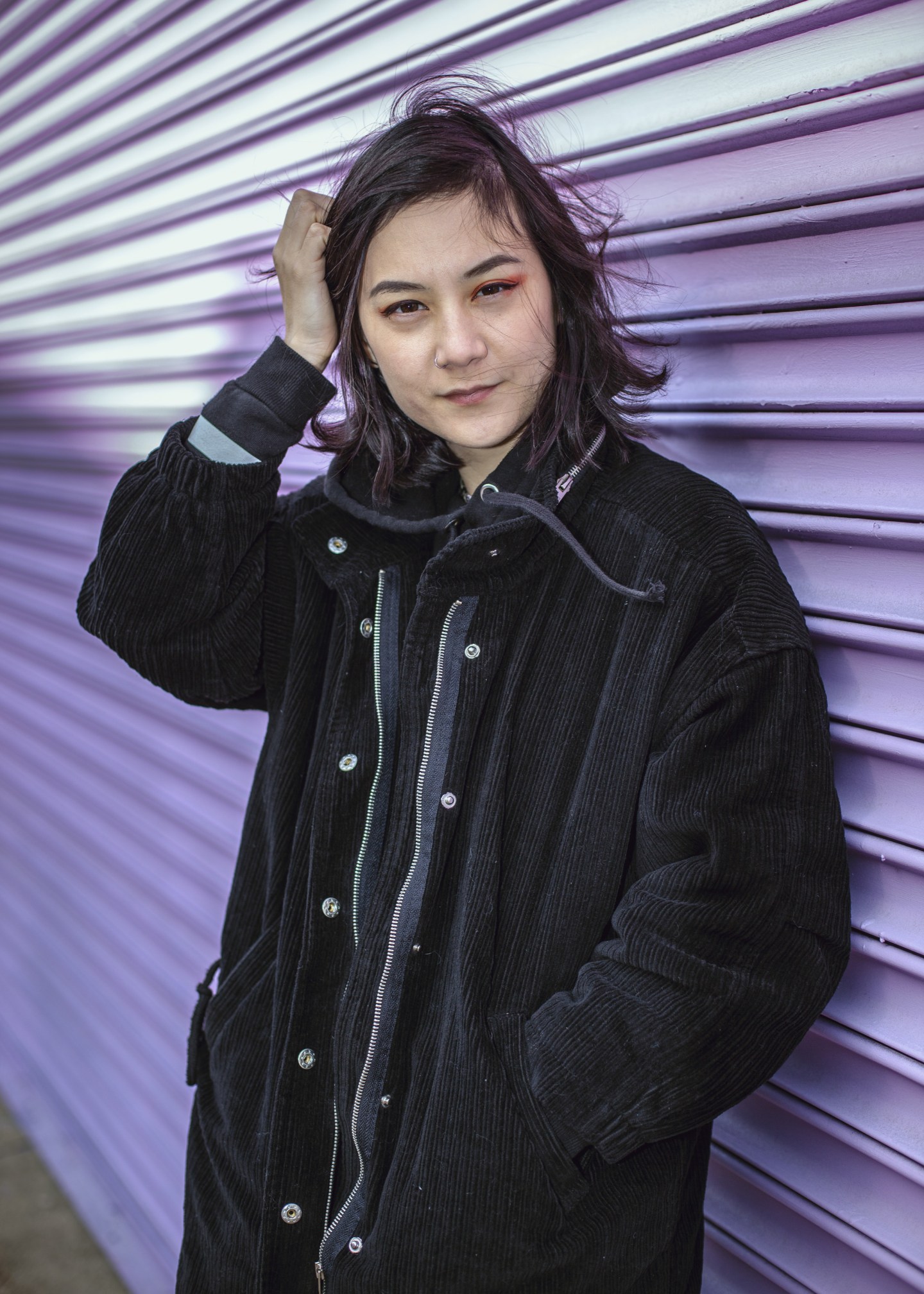 It wouldn't really be accurate to call Japanese Breakfast slept-on. Michelle Zauner's recording project is beloved by many, and both last year's Psychopomp and this year's Soft Sounds From Another Planet won her fans way beyond the scrappy DIY circles in which she got her start. But listening to the heartbreakingly atmospheric rock songs on Soft Sounds now, months after its release, I'm confident that she deserves even more recognition — on this website, but also in the world. "Try your best to slowly withdraw," goes "The Body is a Blade," a song about grief that doubled as an anthem for taking care of yourself this year.
"It was fucking nuts," Zauner said of her 2017, when we met up at a nondescript Midtown bar on a cold-ass Manhattan day. She was in town to appear as the musical guest on an episode of the Chris Gethard show. "Last year it was like, Holy shit this is my year. This year feels even more like that. I keep waiting for the trapdoor, for the music industry to spit me out. But they haven't yet."
We talked for a while, about the songs she loved and the videos she made and the highs and lows of playing music all over the world. We talked about emo kids and writing nonfiction and what she hopes her third record will sound like. It's a ways off, she insisted, but I couldn't help feeling a pang of excitement.
---
Looking back, what sticks out to you about the year?
We went on our first headlining tour this year. We also went on an amazing tour with (Sandy) Alex G — I love that band so much. Frank Ocean played "Machinist" on Blonded, which was definitely a highlight of the year. That was late August, I think. I had just finished shooting the Jay Som video and I was waiting for our plane in the airport and I just got a slew of tweets: He's playing you on fucking Blonded right now!
Also: Junot Diaz ordered a shirt from my online store, and I met the co-founder of the Mars One project. I talked about him in interviews; he must have some kind of Google alert. He reached out and was like, "I only go to classical concerts, but I'd love to go to a show." We met for drinks before our festival set in Amsterdam. It was really cool to talk to him about this project. I don't know why he took time to meet with me. He was super nice.
You're filming a music video this weekend, right?
It's for a song off Soft Sounds. It'll come out next year. It's definitely the biggest production we've ever done — we have a bigger budget, 50 extras, 9 principal actors. We have a producer for the first time. It's something I've been thinking about for a whole year. I'm directing.
"I don't think there's a single day in the last two and a half years that I've taken a full day off."
All your music videos are really different, but there are threads of personality that tie them together. What shapes your visual aesthetic?

The whole Japanese Breakfast band was kind of an accident, a way for me to be unapologetically myself and not have to negotiate anything with anybody. That resonated with people, so I get to keep doing it. I have more means to make stuff now, and I don't want to give that to anyone else. If I have [a budget] at my disposal, I don't want to give that to anyone, I want to use it; I want to express myself in that way.
The ideas have been different every time. With music, how you grow as a musician over time is subtle. It can really be a struggle to hear the difference. On these video projects, from one to another, I learn so much, so fast. It's really fun to see how I grow.
I feel like people keep discovering the "Everybody Wants To Love You" video, even a year or so later.
I'm still really happy with that video; I still love it. I don't think I feel that way about a lot of the art that I've made. It's kind of the song that we're known for, in a way, so I'm glad it got a good video. I think that we're always trying to beat that video.
Had you thought about following that up with a record that sounded more like that? Soft Sounds From Another Planet isn't really as overtly catchy.
I went into [Soft Sounds] like, I can't control what I make, it's just going to be the best that I can do at the time. I was nervous about following up Psychopomp because it was such an accident. I had built something that I really didn't want to lose and I was afraid of falling in the sophomore slump. I just kind of felt like all the odds were stacked against me.
I think Pyschopomp is in your face and upbeat, but the production is way more lo-fi and all over the place. It's a bedroom record. Soft Sounds is a little more accessible because its production is way more hi-fi and listenable.
What was shitty about your year? What were some things you struggled with?
I haven't been home much. In Europe [on tour] that was really hard, because I couldn't eat any Korean food. I missed rice a lot. We also had to drive from Berlin to Paris overnight in a six seat van to make a show. That wasn't fun at all.
Another terrible thing that happened is I pulled my back. I've always been kind of invincible; I don't get sick that often. I have so much bravado about being a girl in a band and carrying and 80-pound amp — being a showoff, basically. Whether I like to admit it or not, I was essentially in an emo band for two years, which was a hugely male-dominated scene. So I would show up to a venue carrying an 80-pound amp like, Get out of my way.
I'm getting a little older, and the headlining tour was the first time it caught up with me. I went to reach for a hardware bag or something and I pulled my lower back. It fucked me up. it was six weeks of consistent, dull pain. There was no relief at all. It was a moment of realization: you need to take it easy and not do too much all the time. So I bought myself a Nintendo Switch and I've just been playing Stardew Valley.
You recently got a manager. What made you do that after all this time?
I just want to make stuff, I don't want to think about the logistics of everything. It's really hard for me because I'm someone who wants to be involved in everything. It's scary to let someone help you with that. A lot of it is building trust.
What qualities do you look for in people on your team?
The ability to never sleep [laughs]. The key is to put people in places where they want to be. I was stuck in a job for a year that I hated and I was waiting for the clock to turn over everyday. Now that Japanese Breakfast is my job, I never stop working. I always want to be doing it. I don't think there's a single day in the last two and a half years that I've taken a full day off.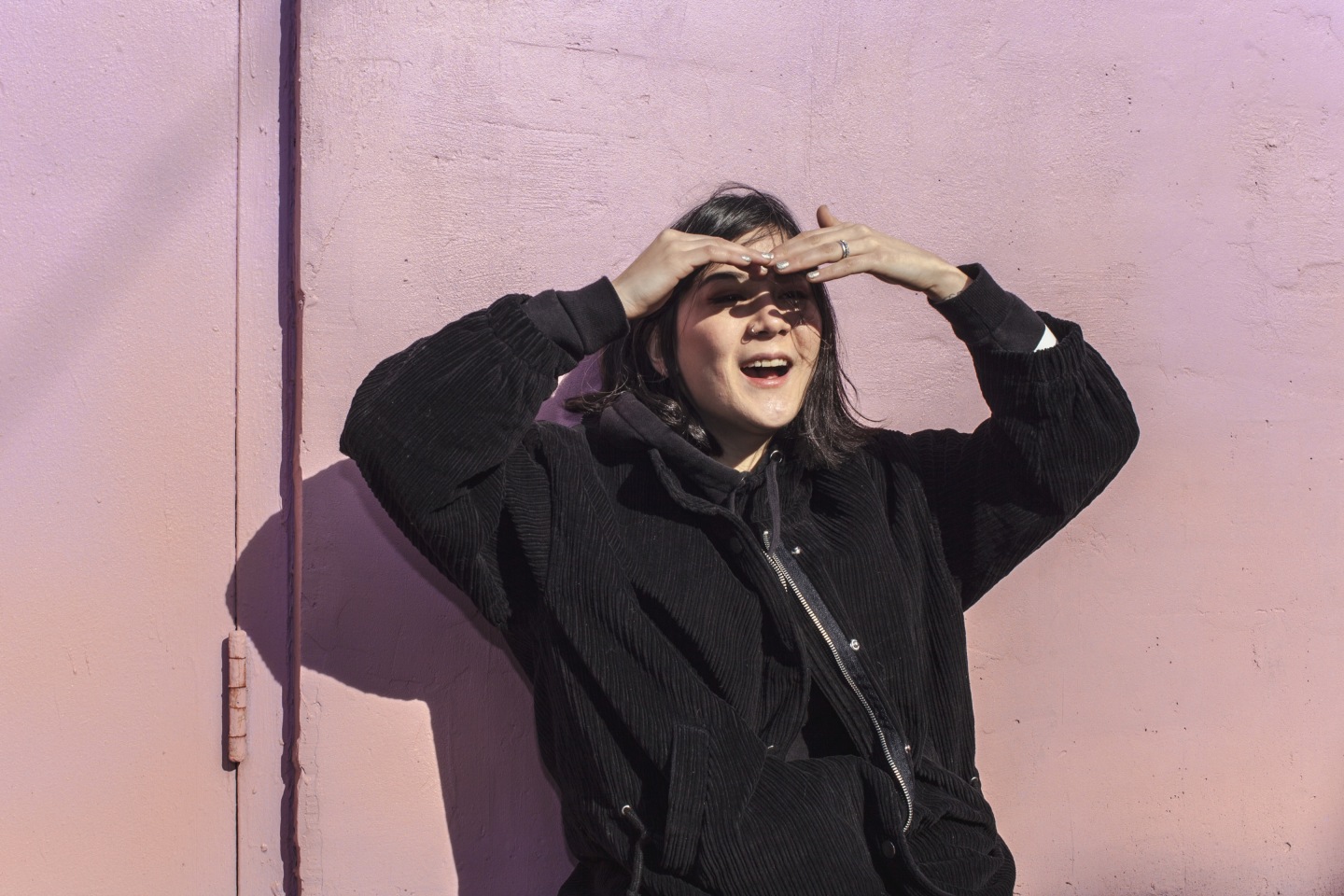 "My aunt was just like, 'I just don't understand what company pays you.'"
Do you have plans to take some time off for the end of the year?
We're going to Asia and Australia for the first time. It's our first time playing shows in Asia. We're doing Hong Kong, Shanghai, Beijing, Taipei, Bangkok, Osaka, Tokyo, and our last show is in Seoul, where I was born. My dad, who lives in Thailand now, is going to fly out to see me there. My last remaining Korean family are going to come, which will be amazing, since they're really confused about what I do. My aunt was just like, "I just don't understand what company pays you." Because we're ending in Korea, I'm gonna stay there for a month and a half after. I want to work on some writing. Maybe meet up with Yaeji.
I've been listening to her EPs so much.
She's amazing. I DM'd her, and she's going to be in Korea for the holidays too. I hope I get to hang out with her.
Other than seeing family, what about the Asia tour are you excited for?
It will be nice that everyday I can eat food that I actually like. Taipei is one of my favorite places to eat. They have really amazing night markets. I'm excited to show my super white-ass band Asia for the first time.
Who do you think had a good 2017?
I really liked the Alex Cameron record. I love the (Sandy) Alex G record, obviously. I love "Sportstar," and I also like "Brick," the one where's he's screaming. It's so fucking good live. I could watch that band forever. I loved the Big Thief record. I was really into Aldous Harding's "Blend" video. I fucking love the SZA record; she's probably my number one record of the year. My buddy Jay Som, too. I really liked that Perfume Genius album. The "Slip Away" video is the best video ever — super Barry Lyndon. That's the best song.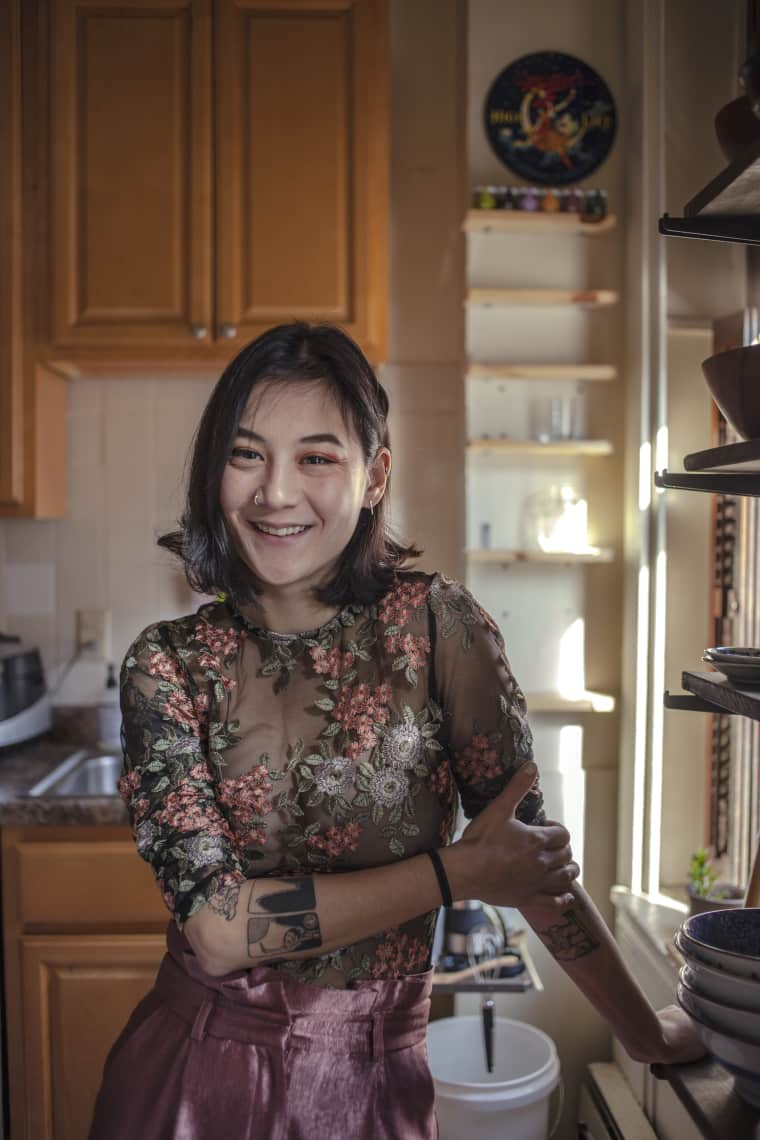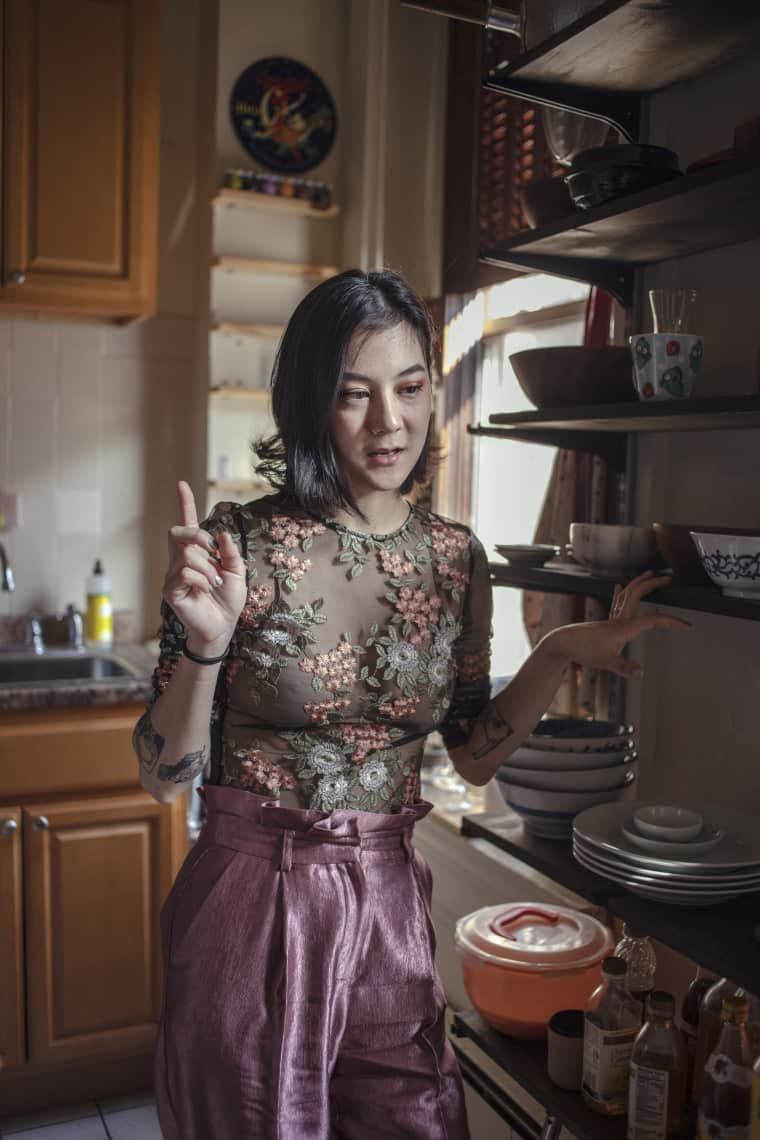 In terms of music, what sounds do you want to hear more of next year?
I like pop records with experimental interludes, where you get to see a big artist flex being human. I feel like people are probably sick of that by now, but I still think that's really cool. I like living in that world. They create an environment, where there's feet on dirt, and people talking. It makes you feel like you're in that space, and then when you enter into an actual track, it feels closer to you. I really liked the Jenny Hval record [for that reason]; I think that came out last year.
I think it's really awesome that more women are producing — carving out that kind of agency for themselves. I hope that continues. I'd love to see a new Empress Of record. I got to meet her in L.A. recently. I'm such a fan.
Like you mentioned, you kind of cut your teeth playing with your band Little Big League in the "emo scene." It's a pretty dark place right now, with some of the biggest names in that world being exposed as sexual predators.
I grew up on the indie pacific northwest version of emo, which was more like indie rock, like Built to Spill and Death Cab for Cutie and Elliott Smith. We fell into the [northeast] emo community because we played with a lot of those bands. I really appreciate the fans. They are people that support new music without any kind of hype, way before anybody else. That was a really giving community for us. I still stay at the house in D.C. of the person who booked our first [Little Big League] show, because he was a fan of emo music. He'll always put us up. Emo is a really strange world that doesn't get that much broad press; it's very specific, but the fandom is so intense. You go to a Modern Baseball show and it's like, Where did all these people come from? It's a community where people really show up.
It's weird to me when [abusers are exposed] in that community, but it's not surprising. So many of those fans are really young, and it's so male-dominated, and it's so white — fuel for toxic masculinity. I think everything that's evil can be contributed to that kind of abuse of power. [What came out about] Brand New was a huge deal for a lot of people. I feel like there's just so many more stories like this that are going to come out. I hope it makes a way for a new wave of artists. I think that's already happening already, and it's really exciting. I hope to see all of these abusers pushed out and replaced by these talented, amazing people.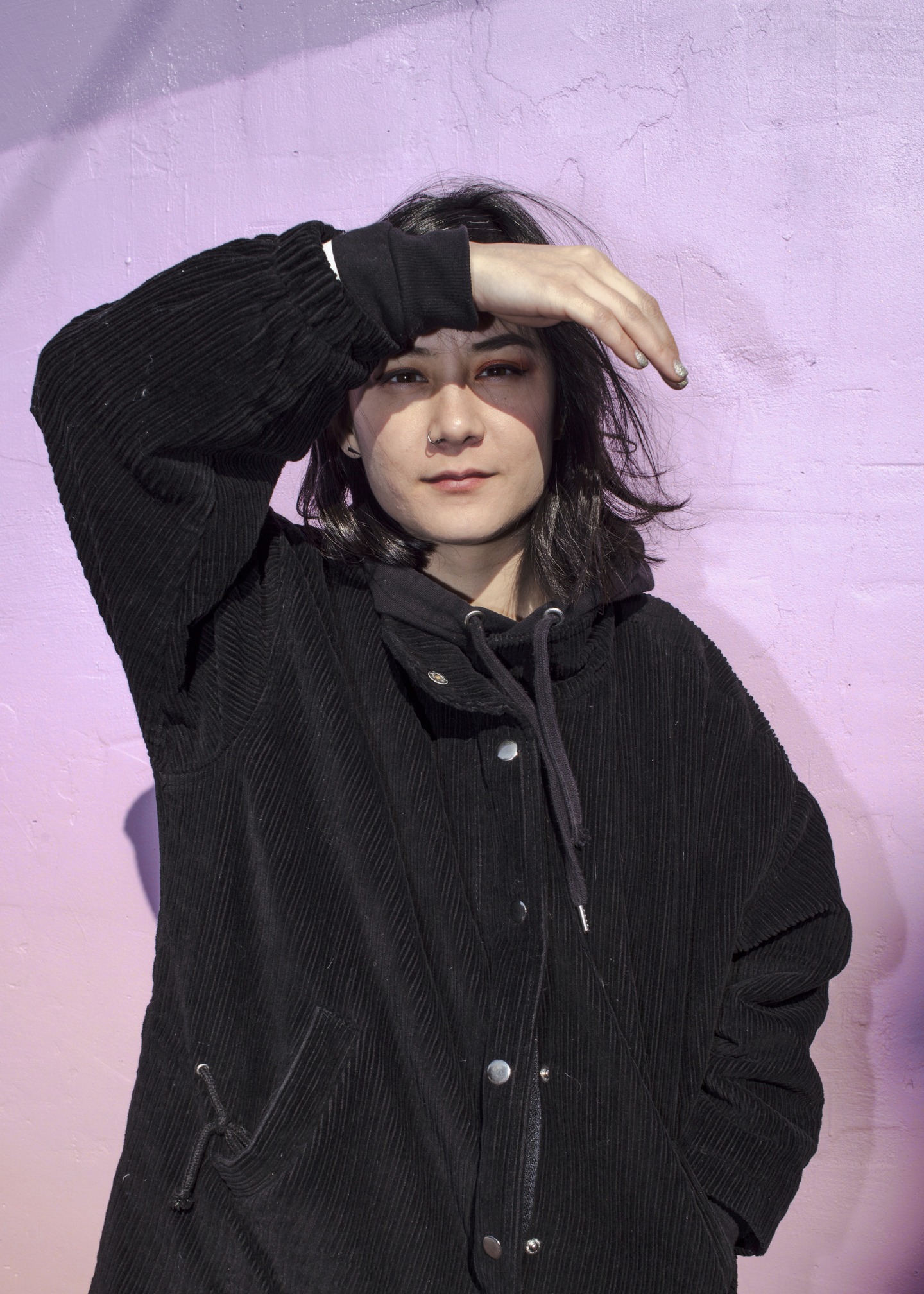 Are you already in your head, thinking about the next record?
For a third record, I want to take my time. I really want to do something really big and really new. I want to develop my skill set as a producer and a musician and a singer. For my sophomore record I just wanted to continue doing what came naturally to me. I think for this, I want to push a little harder and deeper and find some things. Björk's third record is Homogenic, you know? The third record is where you take some really intense chances, and I want to take my time to figure out what those are, for me. I want everything to be huge and bombastic.
You mentioned you might do some writing when you're in Korea. Did you mean new songs?
I've been wanting to write a book, so I think I'm going to work on that actually. I wrote this essay about Korean cooking and grief that won Glamour magazine's essay of the year last year. It's about when my mom died and I tried therapy. As a young adult, paying for your own therapy for the first time is a really .... I didn't want to pay $100 to sit for half an hour once a week. I thought, if I had an extra $100 to allot to mental health, I'd rather just buy three really nice meals for myself, and I feel like I would benefit more than if I just talked to someone that I don't know. I'm not saying [therapy is] not helpful for other people, but for me it was just really a struggle. I was really tired of trying on different people and not finding a connection. It can be so frustrating to tell your story over and over to a bunch of people who don't give a shit. And it was just so expensive.
I decided to spend the money on Korean lessons on Skype and Korean groceries. It really helped me get over a lot of stuff, cooking with this YouTuber Maangchi. She's just this middle-aged Korean woman who's really passionate about teaching people how to cook Korean food. I wrote about that experience, which was kind of my Julie and Julia moment, and she called me! She asked me to play her 10-year YouTube reunion, but I couldn't because we were opening for Slowdive.
I want to write more about that because I think there are a lot of people who have lost parents and sought some kind of other therapy. [It's also going to be] about growing up half-Korean, and my relationship with my mom. It's a long-term project, but I'm excited to work on it.