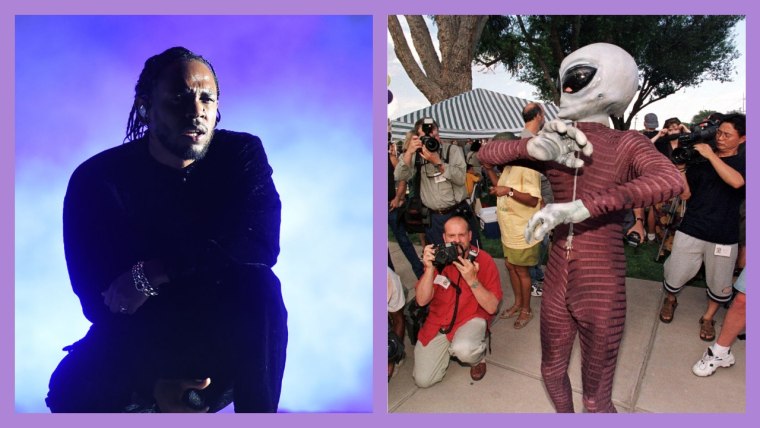 During a recent interview on The Howard Stern Show, Kendrick Lamar discussed a UFO sighting he had as a boy, as Pigeons and Planes reports. Lamar revealed the paranormal experience in 2014.
Lamar says he was six when he saw something in the sky that looked like "a dart go past." "I'm going to stand my ground to this... Nobody believed me then and [nobody] believe me now. It's just something I can't really describe, because it just sounds like, 'Okay, you just saw a dart go past.' That shit don't make sense... It was just a surreal moment." Robin Quivers, Stern's co-host, then jokingly asked if Lamar was abducted, and he played along. "I probably did. That's probably why I'm doing music right now. Who knows. They probably gave me the energy."
Lamar also talked about collaborating with Prince and the significance of "Alright," his single from 2015's To Pimp A Butterfly that became a rallying cry for the Black Lives Matter movement. Listen to the full interview here.
Last week, Kendrick Lamar shared the collector's edition of his latest album DAMN., which comes with a reverse-order tracklist. DAMN. is up for seven awards at the 2018 Grammys.