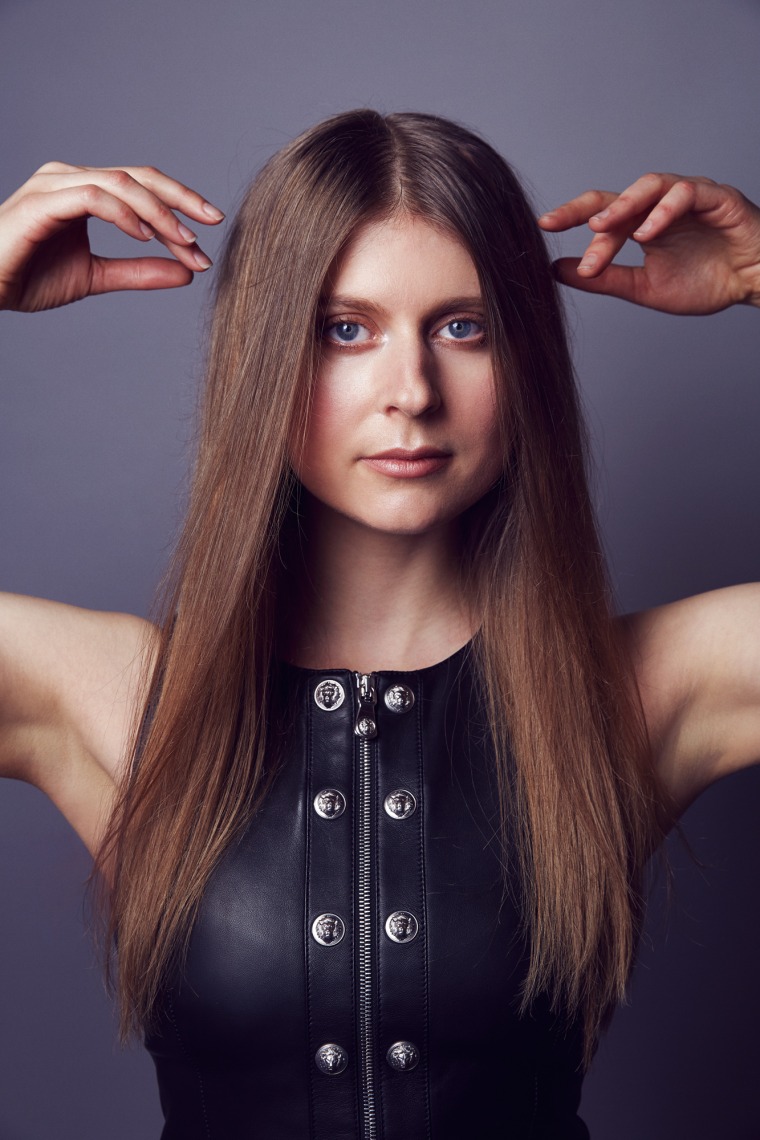 Toronto-based composer and singer Lydia Ainsworth released her gorgeous new album of massive-sounding electronic pop songs, Darling of the Afterglow this summer on Arbutus Records. While in Japan on her Afterglow tour, Lydia spent a day in a nature reserve, where she shot and directed a video for one of the record's standouts, "Open Doors." The video, semi-surrealist and beautifully done, is mostly black and white scenes of Lydia interacting with some kind of reaper, but my favorite moments are when she's solo, surrounded by a square of red light.
"It was a dream come true to perform my album 'Darling of the Afterglow' in Japan this past summer," Lydia wrote in an email. "Through the mountains in Matsumoto and bridges floating over turquoise sparkling water from Okayama to Kochi, I ended my tour in kinetic Tokyo. We shot the video in a nature reserve just outside the city called Jogashima Park. Spending the day in such immense nature with the most wonderful talented people was such a magical end to what I hope is my first of many trips to Japan."
Lydia Ainsworth is opening for Perfume Genius tonight at Music Hall of Williamsburg. Get tickets here.
Darling of the Afterglow is out now on Arbutus Records.