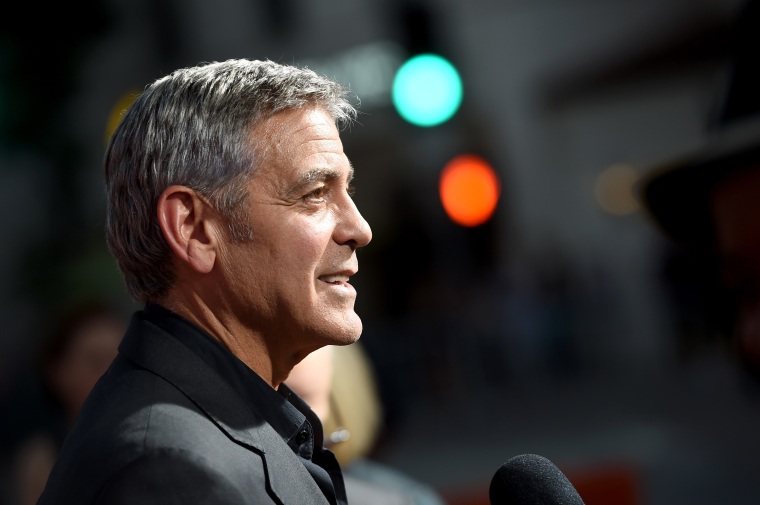 George Clooney's friend and tequila business partner Rande Gerber recently told a charming story to MSNBC's Headliners about a specifically dated night out with George and their 13 other male-identifying friends, collectively known as The Boys.
"There's a group of guys that we call 'The Boys,'"Gerber told MSNBC. "George had called me and 'The Boys' and said, 'Hey, mark September 27, 2013 on your calendar. Everyone's going to come to my house for dinner."
When The Boys arrived, they found black suitcases waiting for each other - not a traditional thing to find a The Boys-themed dinner. Suspicious, they waited for George - de facto leader of The Boys - to explain.
"George begins to say, 'Listen, I want you guys to know how much you've meant to me and how much you mean to me in my life. I came to L.A., I slept on your couch. I'm so fortunate in my life to have all of you and I couldn't be where I am today without all of you,'" Gerber said. "'So I want you all to open your suitcases.'"
Inside the suitcases were $1 million for each Boy, with the taxes already paid for by Clooney. The total, of course, was $14 million worth of gifts for his friends. Exactly a year later, Clooney married his wife, human rights attorney Amal Clooney, which Gerber attributes to karma.
This is the first in a series of lifelong installments on updates surrounding The Boys.