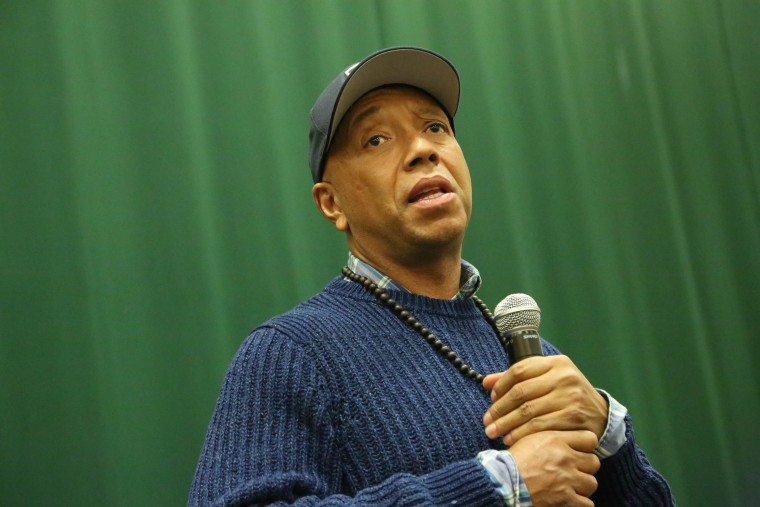 Following reports in the New York Times and Los Angeles Times, in which nine different women said that Russell Simmons raped or sexually harassed them, the NYPD's special victims unit has launched in an investigation into the music mogul, L.A. Times reports.
A source at the NYPD, who was unauthorized to comment on the record, told the LA Times, that the special victims unit has begun reaching out to women who say they were assaulted and harassed by Simmons. Sherri Hines, who said Simmons raped her in 1983, told LA Times that NYPD had contacted on Thursday morning.
On November 19, the LA Times published an account from former model Keri Claussen Khalighi, who said that Simmons coerced her into sex and penetrated her against her will in 1991. 11 days later, Jenny Lumet said that Simmons had sexually assaulted her that same year. Four women came forward in a New York Times report, published Wednesday. Three of the women said Simmons raped them. Five additional women came forward in an LA Times report, also published Wednesday.
Simmons has denied each woman's account. On Thursday, he released a new statement. "Today, I begin to properly defend myself. I will prove without any doubt that I am innocent of all rape charges," he wrote on Instagram.