Kendrick Lamar released the music video for "LOVE." today, and the latest visuals from the rapper's new album DAMN. seem to suggest he'll have music on the soundtrack for the upcoming Marvel film Black Panther.
At the video's 1:55 mark, a slate with the words "B. Panther," "Soundtrack," and "Coming Soon" appears. Check out a screencap below.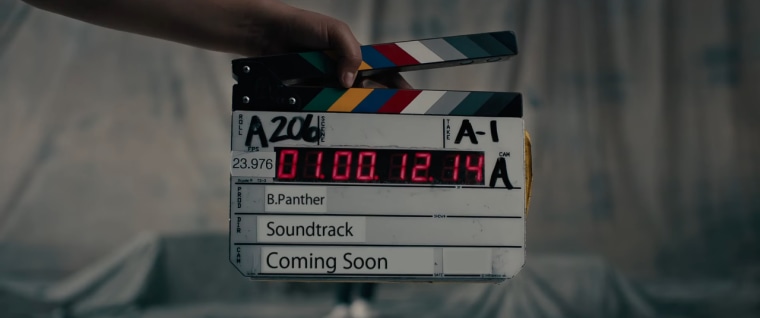 A representative for Kendrick Lamar was not immediately available for comment. Black Panther is in theaters February 16, 2018, and stars Chadwick Boseman, Michael B. Jordan, Lupita Nyong'o, Angela Bassett, and Forest Whitaker. Music from Vince Staples has been featured in one of the film's trailers.