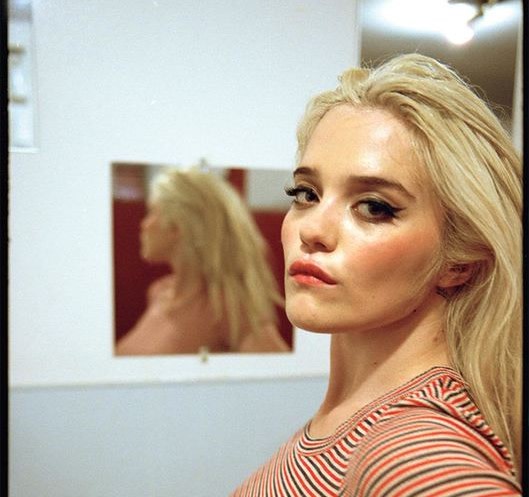 In an interview with The FADER about her video for Marching Church's "Christmas On Earth," Sky Ferreira revealed that she has new music on the way. The singer is currently at work on her long-awaited album Masochism, but first she's planning to release a series of songs with accompanying videos.
"It's an EP that is heavily visual, and the videos will all connect to each other in an abstract way," Ferreira told The FADER. "It'll be starting to come out in February, or March, for sure. There's a group of people I'm working with, and it's exciting because I've never written with so many girls before. There's a girl that's writing the EP with me. There are very specific things I wanted to write, and I could write on my own, but I knew she could bring another element of what I wanted to the music."
Ferreira's debut album Night Time, My Time came out in 2013. Earlier this year, she appeared in Edgar Wright's film Baby Driver and released a cover of The Commodores' "Easy" for its soundtrack.