Yxng Bane conquered his shyness by creating flirtatious afropop
The 21-year-old is the most magnetic new voice on the British charts.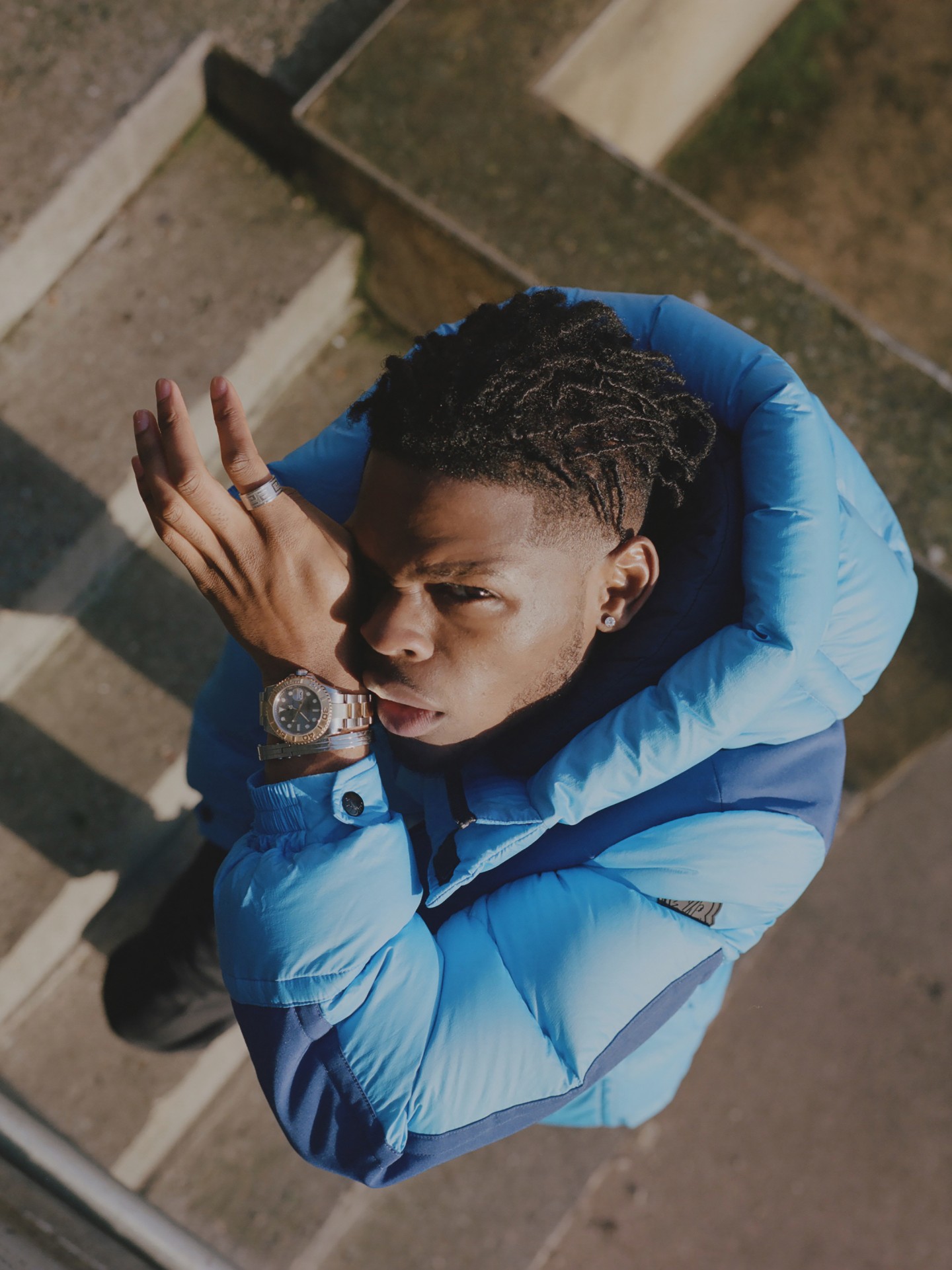 Yxng Bane likes to write songs in the back of the car. Lately, he explains on the phone from his east London home, some of his best work happens on Voice Notes while he's blasting an instrumental on a car sound system. That's how he wrote his fluid hook when collaborating with U.K. rapper Yungen on their recent afropop single, "Bestie," an angelic ode to a woman who's always by his side. "It's when I'm most at ease, you know," he says of this writing habit. "It's just the time when I'm calm, and in the zone." Despite the track's low-key beginning, it went on to become the biggest hit he's had yet, peaking at No. 10 in the U.K. singles chart.
The chart certification is the cap on a blessed year for the 21-year-old. Twelve months ago Bane was still treating music as a "hobby," but among a wave of new U.K. artists blending rap and grime with dancehall and Afrobeats, his effortless-feeling, hugely catchy hooks gave him the biggest pop crossover potential. Bane himself didn't realize that, though, until he remixed Ed Sheeran's "Shape Of You" in February of this year, adding explicit bars in his elastic sung-rap voice. The remix spread rapidly online, definitively becoming the superior version of the track to play in London nightclubs.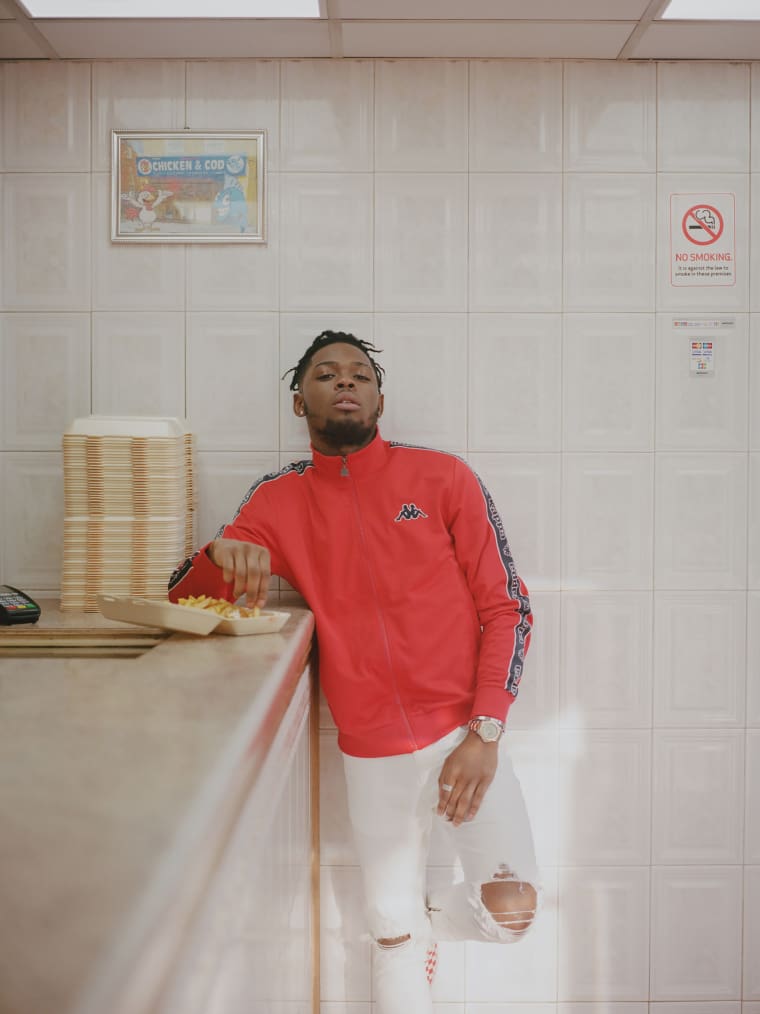 "I wouldn't say I'm a rapper or a singer. I'm just a young lad who goes to the studio and talks about his life."
Bane grew up in Custom House, an industrial district of east London's Canning Town neighborhood, which he nicknames a "favela" after the slums in Brazil. Being born there is like "being born on the edge of a cliff with rocks behind you," Bane says."You've got to move backwards to move forward — 'cause there's a lack of opportunities and choices." But for Bane, the middle child of six to parents from the Congo and Angola, life at home was good. His house was always full of the sounds of gospel and R&B, and Congolese musicians like Fally Ipupa. Though his siblings don't really speak his parents' native languages of Lingala and French, he made an effort to learn, and speaks both fluently now. He was a studious kid, and very shy. When his mum would drop him off at an aunt's house, she would have to make sure that he had with him a DVD loaded up with his favorite grime and U.K. rap music videos; otherwise, he would cry too much when she left his side.
As a teenager, Bane's bedroom was the "HQ" for his friends getting together to freestyle over YouTube instrumentals from U.K. grime trailblazers like Wiley, or U.S. hip-hop giants like 50 Cent. But he had no plans to go into music: he studied business and accounting, and almost went to university to do an economics degree (he changed his mind, feeling the restrictive, heavily regulated atmosphere wasn't for him). He liked economics, he says with a warm laugh, because it's "the opposite of music. You either get it right or you don't."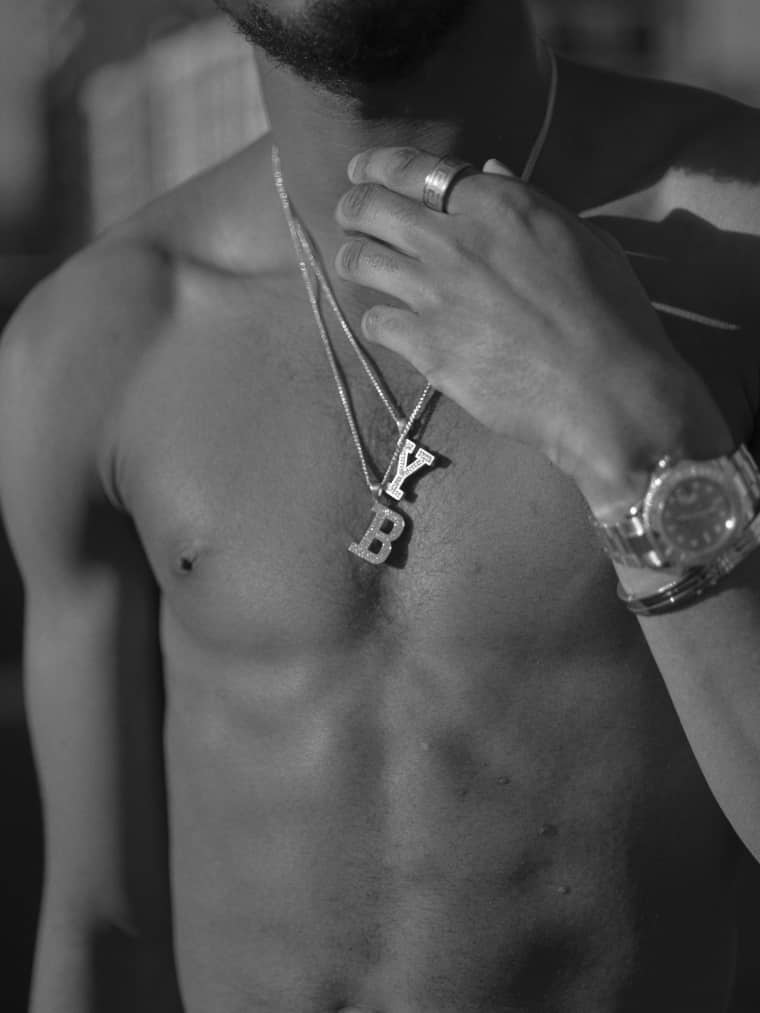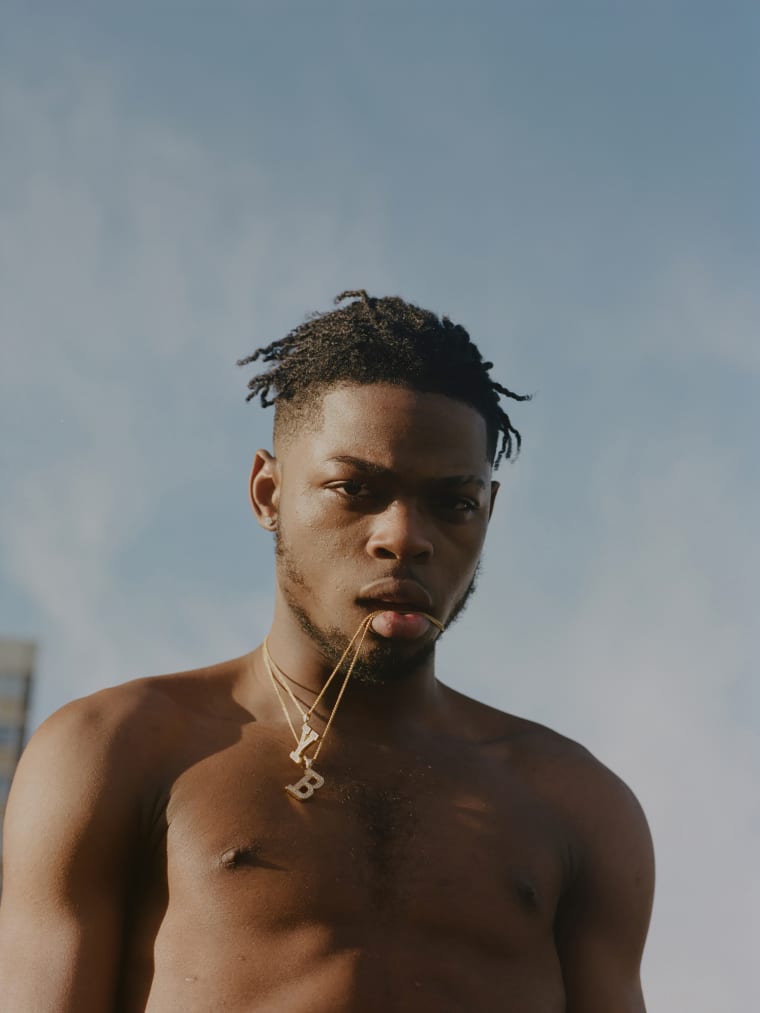 In 2015, Bane had dropped by a friend's studio session and, hearing a beat he liked, asked the producer if he could take it home. It became the first ever Yxng Bane song, "Lone Wolf." Low and snarling, it's a far cry from his summery, afropop-influenced bigger hits, detailing life in the streets ("I grew up on the corner / I was serving out them junkies"). "I wouldn't say I'm a rapper or a singer," he says. "I'm just a young lad who goes to the studio and talks about his life." His 2016 debut EP Full Moon was loaded with similar drill-style beats and hard-faced lyricism. Over the following year, he began introducing an Afrobeats bounce to his slew of SoundCloud releases, beginning with the infectious "Should've Known Better."
As a hangover of his childhood shyness, he insisted on wearing a mask — like Bane of the Batman franchise — to hide his face in all promotional materials. But as he realized people were vibing with what he was doing, he got more confident, abandoning the mask on his first video shoot (for "Shape Of You"). Industry success came at him so fast that he barely registers it; after "Bestie" hit mainstream radio, he says, his manager had to explain to him what a big deal that was. "He'd hit me up like, 'The track's just been playlisted!' I'd be like, 'Is that good?'" Still, what means more to him is earning the respect of his childhood heroes, like Wiley, who showed up at Bane's debut London headline show in November. "That was a proper blessing," he says.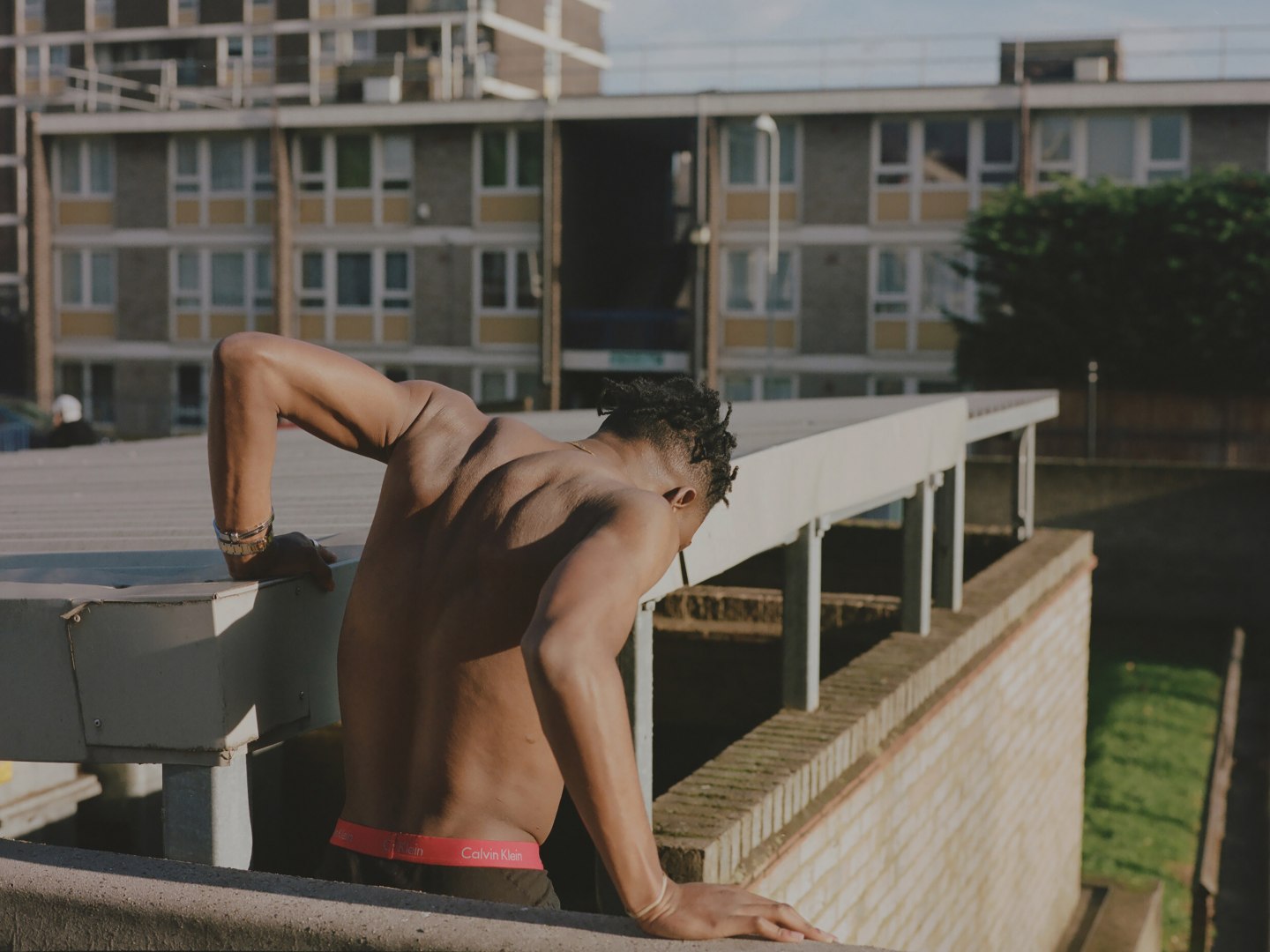 After countless studio (and backseat) sessions, Bane is sitting on hundreds of unreleased songs, some of which he plans to release as a flow of singles in 2018. But while he's working hard to make the most of this moment, he's happy to roll with the punches, and not aiming for any particular accolades. For a boy born on the edge of a cliff, it's enough to be very much in the present, enjoying where he's at right now. "Success isn't a destination, it's a journey," he reflects. "I don't think you can ever stop and say, 'I'm successful.' But you can stop to look back, and see how far you've come." He might have come far already, but there's nothing slowing him down just yet.
Watch the video for Yxng Bane's "Shape Of You" remix:
From The Collection:
GEN F