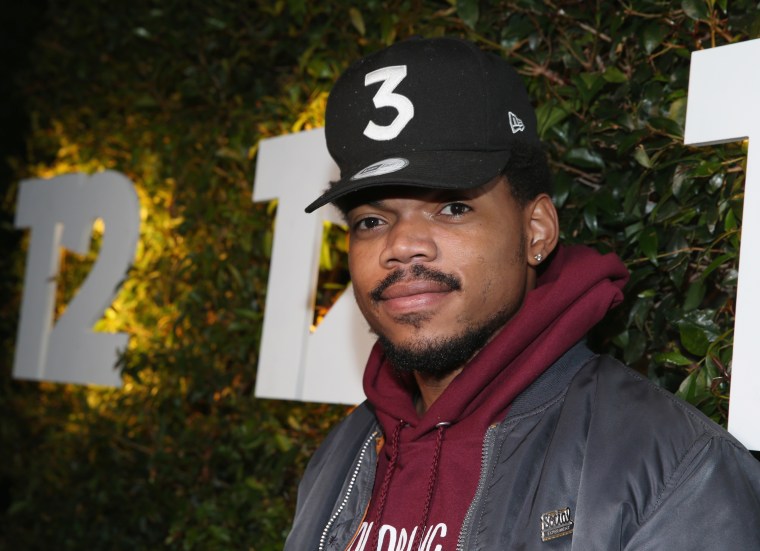 Bright, the $100m blockbuster Will Smith movie which debuted on Netflix in December, is by bad by nearly all accounts. IndieWire went as far as to label it "the worst movie of the year" while The Wrap couldn't forgive "a profoundly stupid racial metaphor that somehow amplifies stereotypes of actual ethnic groups."
It's this last point that Chance The Rapper chimed in on after streaming the movie over the holidays. He too felt that the movie, a supernatural cop drama in which Smith plays a human who must overcome being paired with an orc played by Joel Edgerton, was "shallow." He aired his views on Twitter, taking exception to Smith's character, who lives in a world populated by fantastical creatures, uttering the line "Fairy lives don't matter."
Perhaps Bright's rating of 30% is enough to win over known Rotten Tomatoes-skeptic Chance back on side with the critics. Check out his tweets below.
I found the way they tried to illustrate americas racism through the mythical creatures to be a little shallow. #Brightmovie

— Chance The Rapper (@chancetherapper) December 27, 2017
I always feel a lil cheated when I see allegorical racism in movies cause that racism usually stems from human emotion or tolerance but not by law or systems the way it is in real life. The characters in #Bright live in a timeline where racism is gone... cause we hate ork now 🤨

— Chance The Rapper (@chancetherapper) December 27, 2017
I think the idea is that they're a step below bottom of the spectrum blackness. Which is why Will's character, the Mexican cop and the ork have that dialogue in the street. https://t.co/LaFMysw2WG

— Chance The Rapper (@chancetherapper) December 27, 2017
I tried to look at it that way but a few minutes into the movie they make wills character say "Fairy Lives don't Matter" https://t.co/j721N38cdR

— Chance The Rapper (@chancetherapper) December 27, 2017