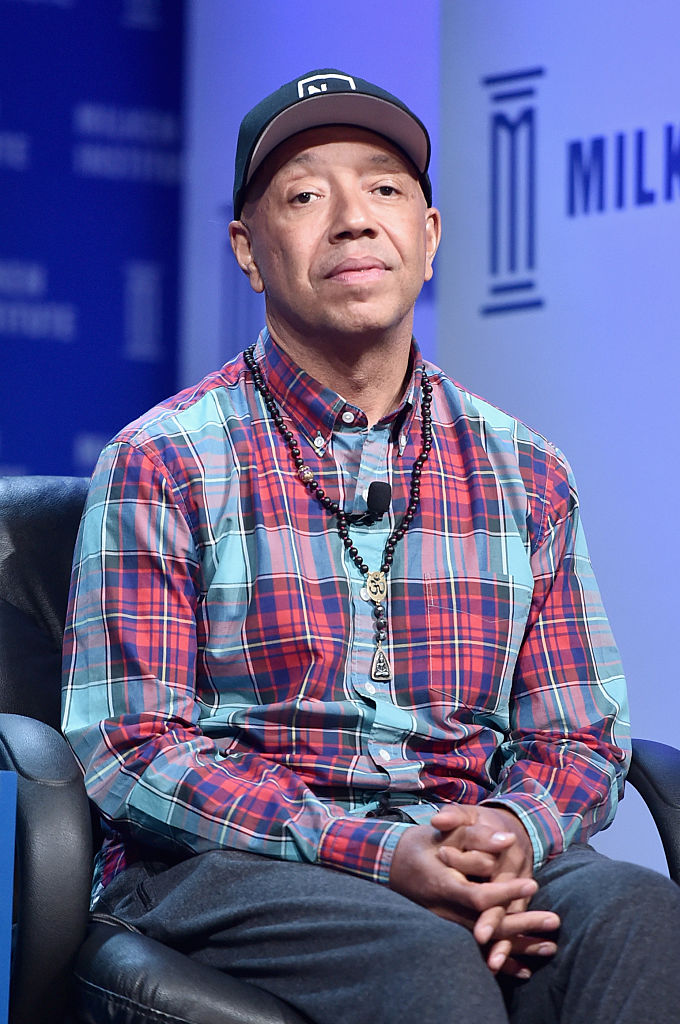 Two women accusing Russell Simmons of sexual misconduct have filed police reports, according to a new report in TMZ.
TMZ's sources in the New York Police Department tell the site that the reports were filed in December. One of the women is reportedly Sherri Hines, who came forward with her allegations last month, and says she was raped by Simmons in his office in 1983. Another unnamed accuser alleges Simmons, following a date in 1991, raped her at his residence when she rejected his advances.
In November 2017, Simmons was accused of sexual assault and rape by Keri Claussen Khalighi in a report with The Los Angeles Times. The story sparked more allegations from a number of individuals until Simmons stepped aside from his businesses and launched his #NotMe campaign, a personal response to the allegations inspired by the #MeToo campaign. On Tuesday, Simmons announced that he would suspend the #NotMe campaign. A rep told Page Six that the present cultural moment is "a time for women to speak."
According to TMZ, Simmons now stands accused by 14 women of sexual misconduct. He has denied all allegations, and is already under investigation by the NYPD's Special Victims Unit.