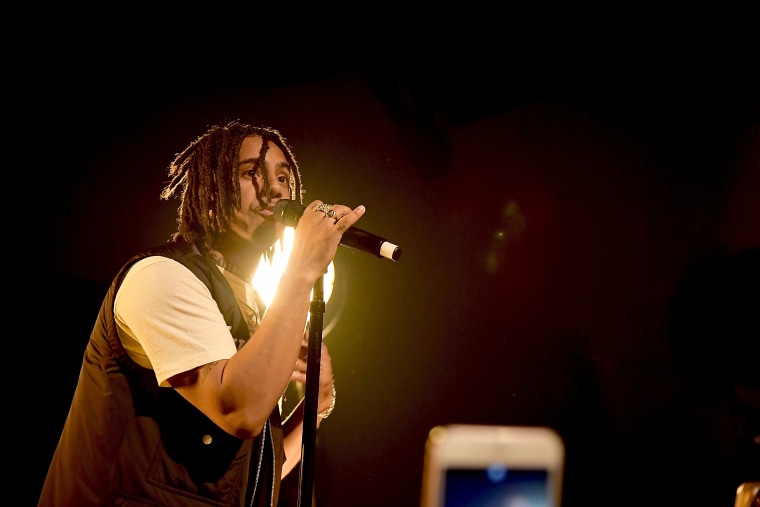 Vic Mensa has published an essay in TIME about his experiences in Palestine. In "What Palestine Taught Me About American Racism," he explains how a trip he took to the embattled nation moved him to "inform all those who will hear me of the treacherous denial of human rights to the Palestinian people living under occupation." As the title implies, the trip also highlighted to Mensa similarities between the Palestinian people and the black community in America.
"As with the black community in the U.S., the use of incarceration, racial profiling and targeting the youth as methods of control are heavily prevalent in the occupied West Bank," he wrote. "The main difference I see between our oppression in America and that of Palestinians is how overt and shameless the face of discrimination is in the occupied West Bank."
The whole essay, which includes several comments from Palestinians Mensa spent time with on the trip, is very much worth your time. The Grammy nominee has previously been vocal about his activism in several ways, including calling for climate change deniers to be removed from the government, and calling Trump a racist in an effort to pull more voters out against the president last November. That same month, he joined the protestors at Standing Rock in solidarity of the #NoDAPL movement.
Read his full essay here, and watch the video for "We Could Be Free," which includes graphic footage from Palestine, below.