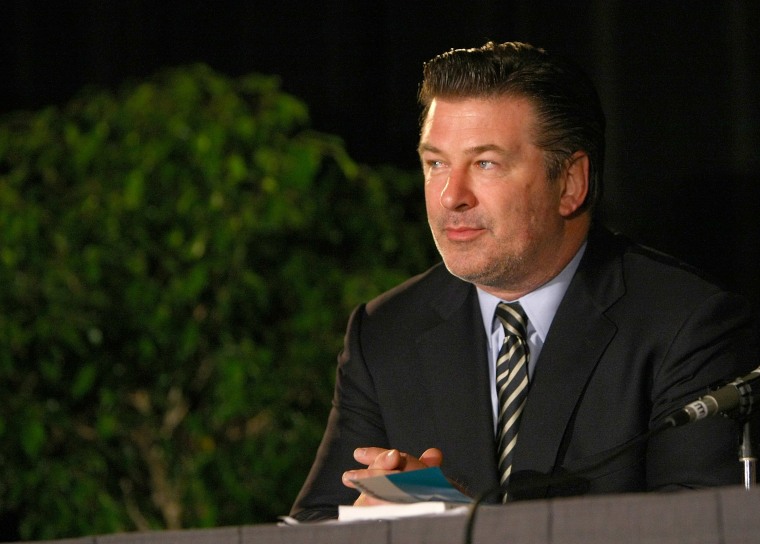 Alec Baldwin poked his head into Twitter today just to say hello and also that he thinks what's happening to Woody Allen is "sad." If you can find the person who originally asked, please email The FADER immediately.
Presumably in response to news of actors like Rebecca Hall and Timothée Chalamet donating salaries from their work with the alleged child abuser to Times Up, the LGBT Centre in New York, and RAINN, Baldwin took to Twitter to express his opinion on the situation.
"Woody Allen was investigated forensically by two states (NY and CT) and no charges were filed," he tweeted. "The renunciation of him and his work, no doubt, has some purpose. But it's unfair and sad to me. I worked w WA 3 times and it was one of the privileges of my career."
In December, Dylan Farrow, who'll give her first televised interview this Thursday, wrote an op-ed for the L.A. Times questioning the absence of allegations against Woody Allen in the #MeToo movement. Since then, several actors, including Greta Gerwig and Mira Sorvino, have apologized for working with director after her allegations. But Baldwin, who worked with Gerwig on 2012's To Rome with Love, remains positive that it's possible to support the movement without listening to any of these women.
"Is it possible to support survivors of pedophilia and sexual assault/abuse and also believe that WA is innocent?" he wrote in a follow-up tweet. "I think so."
According to almost everyone else, he is wrong.