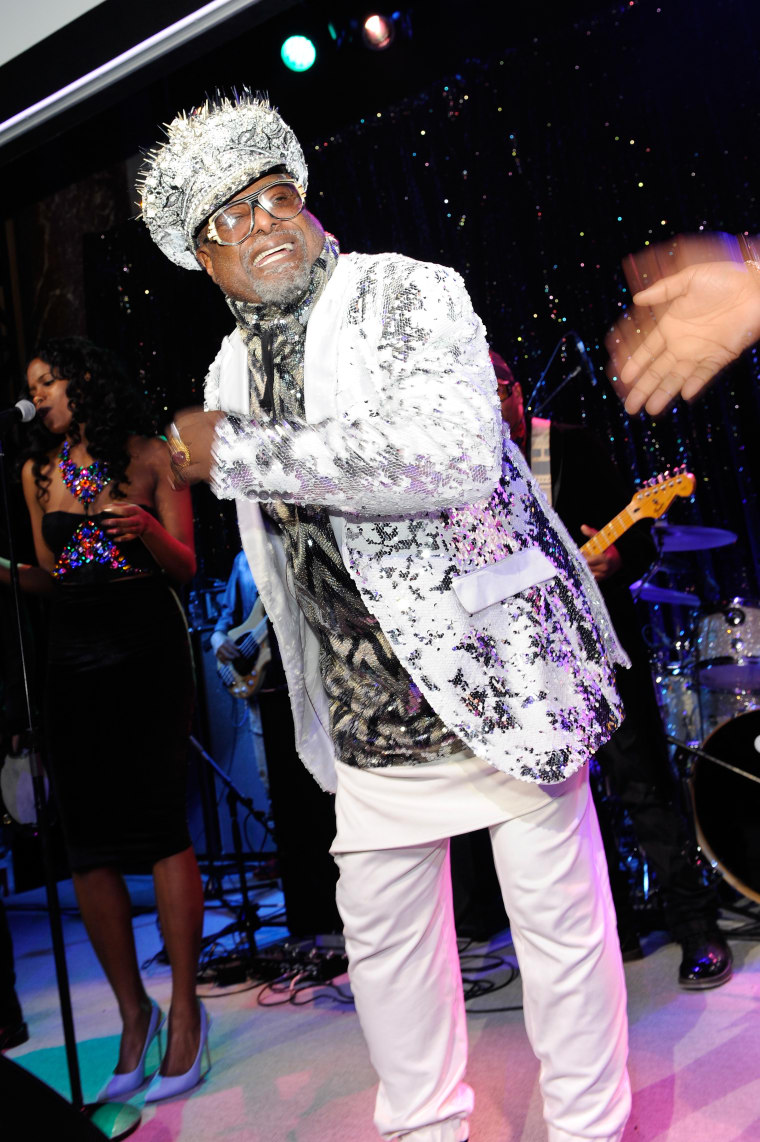 George Clinton's Parliament has released "I'm Gon Make U Sick O'Me," the group's first new song since 1980. The track features Scarface.
"I'm Gon Make U Sick O'Me" is the first single off the group's upcoming album Medicaid Fraud Dog. In a Reddit Q&A celebrating the song's release, Clinton told a fan that the decision to reunite the Parliament name came after his last album with Funkadelic.
"Because the last album was Funkadelic First Ya Gotta Shake the Gate," he wrote. "It's Parliament's turn. The new album is Medicaid Fraud Dog featuring the PFunk horns Fred Wesley, Pee Wee Ellis, Greg Thomas and Benny Cowan. The next album will be P-Funk Allstars."
Clinton also cited modern musicians he's a fan of, including Kendrick Lamar, JAY-Z, and Cardi B.
"I'd like to work with Cardi B," he wrote. "She's got the funk."
Listen to "I'm Gon Make U Sick O'Me" via Apple Music below.