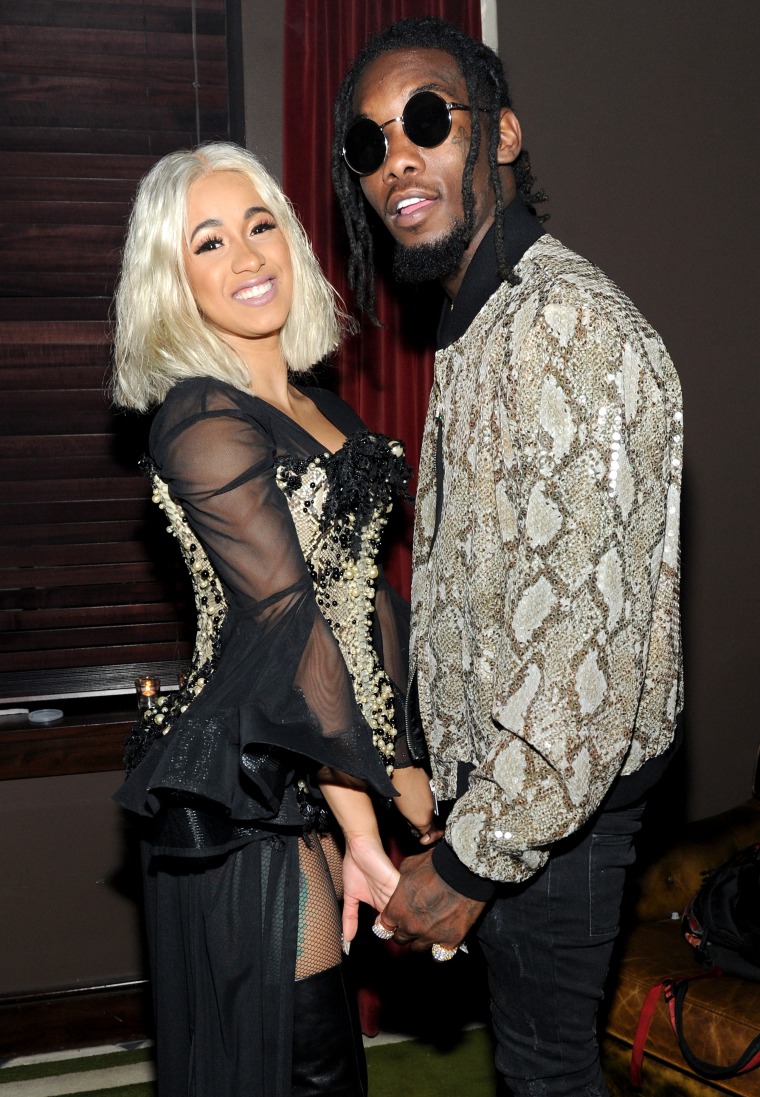 Cardi B went live on Periscope to defend Offset against allegations of homophobia after rapping "I cannot rap with queers," in the song "Boss Life." In the video she claims that Offset didn't know the word was offensive to the LGBTQ community.
"He treats them with the same respect he treats everybody," said Cardi B. "He never acts uncomfortable and he just don't care."
She later went on to say "a lot of people are not aware about what's wrong or right in the LGBT community." She also questioned why schools didn't teach people about which words were okay. Many on Twitter didn't accept Cardi's explanation.
"If Offset was kind to and surrounded by non-hetero folks as he claims," wrote one person on Twitter. "he would know exactly what queer means in that context. So let's start there."
Watch Cardi B's full Periscope video and other peoples' responses below.
As for Cardi, her response puts the onus of educating cishet ppl on queer folks while also using poverty to rationalize homophobia. Which is many levels of fuckery tbh

— skkrrtt cobain🌺 (@tirhakahlove) January 21, 2018
Finally, Cardi has attended in Pride marches in the past so i KNOW she knows. Not to mention, queer has been part of lgbtq lexicon since before she was born so it really ain't nothin new.

— skkrrtt cobain🌺 (@tirhakahlove) January 21, 2018
The fact that Cardi F- has the nerve to get annoyed with the LGBTQ community for not educating her man is sad. You claim to have gay friends and you have a gay sister. YOU educate him and stop caping for him and admit that he was wrong.

— ً (@LuxxSOCIAL) January 21, 2018