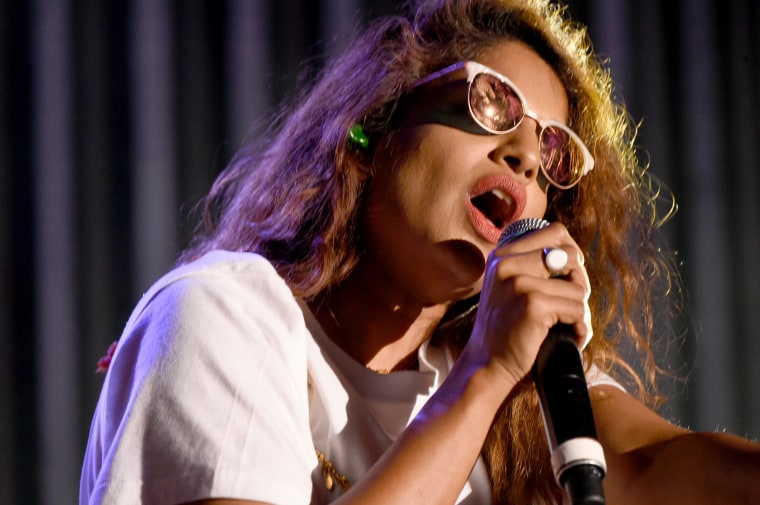 M.I.A.'s long-awaited documentary MATANGI / MAYA / M.I.A. premiered at the Sundance film festival on Tuesday night. The movie has been in development since 2012 and has been delayed many times over. However, the movie is now complete and early reviews suggest it was worth the wait.
Scored by Dhani Harrison (son of The Beatles's George Harrison), the doc was directed by Stephen Loveridge, whom M.I.A. met at college in London. Reports suggest that the first time M.I.A. saw the finished film was directly before the premiere.
Speaking to Deadline, M.I.A. said that the film delivers her message of support for Tamil people during and after the Sri Lankan civil war. "I think it's nice that he [Loveridge] managed to filter it down to the essence of what needed to be discussed. Because in my own head, there's a million other things that I would have wanted to discuss."
Using a majority of footage shot by M.I.A. herself, the film is also said to capture her reactions to controversies such as being sued by the NFL and a disparaging New York Times profile in 2010.
In a four-star review The Guardian notes that "The structure of the film is mostly linear and traditional, following MIA from early days as the child of Sri Lankans immigrant in London to present-day fame, controversy and motherhood."
A general release date for MATANGI / MAYA / M.I.A. remains TBC. A poster for the doc can be seen below.