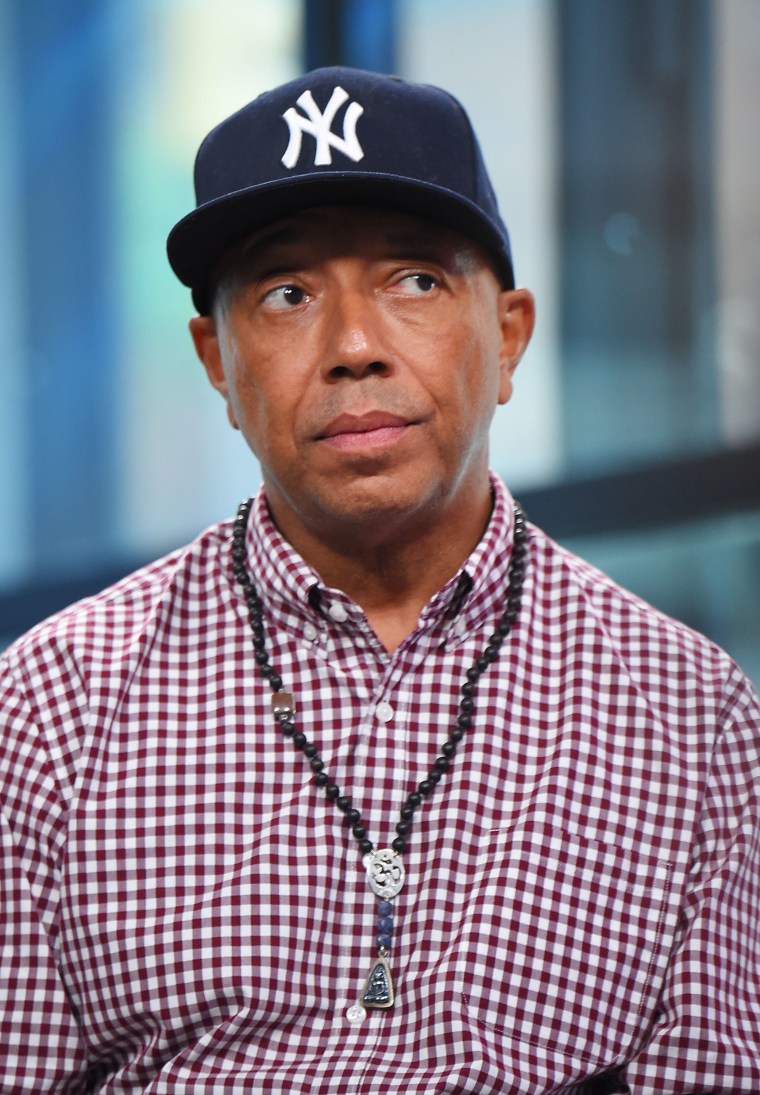 Russell Simmons has been sued by Jennifer Jarosik for allegedly raping her in 2016, TMZ reports. The lawsuit, filed in California, is seeking $5 million for punitive damages and unspecified actual damages. Jarosik says the event took place after Simmons invited her to his home and propositioned her for sex, which she refused. She claims he then became violent and raped her. which left her "sick, sore, lame, disabled and disordered, both internally and externally and suffered from extreme emotional distress."
In November, Simmons stepped down from his businesses after screenwriter Jenny Lumet said he sexually violated her in 1991. Since then, at least 14 women have come forward with allegations of sexual assault by Simmons, including five other women who say he raped them.
In a statement released to Pitchfork, Simmons denied the current allegations surrounding the lawsuit against him.
"This allegation is absolutely untrue," his statement reads." I look forward to having my day in court - where, unlike the court of public opinion, I will have the ability to make use of fair processes that ensure that justice will be done and that the full truth will be known. In the meantime, please understand that I will not litigate this matter in the media. I am confident that when all is said and all is done, it will be as clear to others as it is to me that I did not do what this lawsuit accuses me of doing."
Previously, Simmons suspended an online campaign about his innocence, with a rep telling Page Six he believed now is "a time for women to speak."