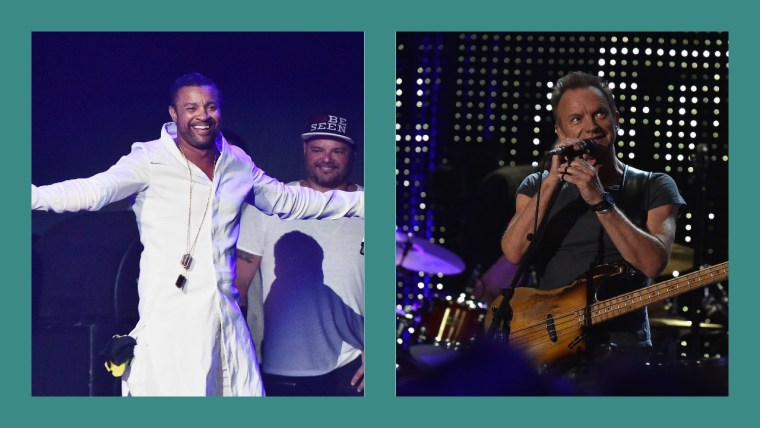 Shaggy and Sting have released a new single, "Don't Make Me Wait." It's the first track off their upcoming album, 44/876. In an interview with Rolling Stone, the two make it clear that the project is a labor or love.
"The most important thing to me in any kind of music is surprise," Sting told the magazine. "And everybody is surprised by this collaboration – by what they're hearing. We're surprising."
Apparently the two first got together last summer, and the project, which will come out on April 20, has been in the works since then. For their part, both artists seem pretty thrilled with outcome, gushing heavily over each other to Rolling Stone. On one song, Shaggy told the magazine he felt confident moving forward after "the god says it's a hit!"
Listen to "Don't Make Me Wait" below.