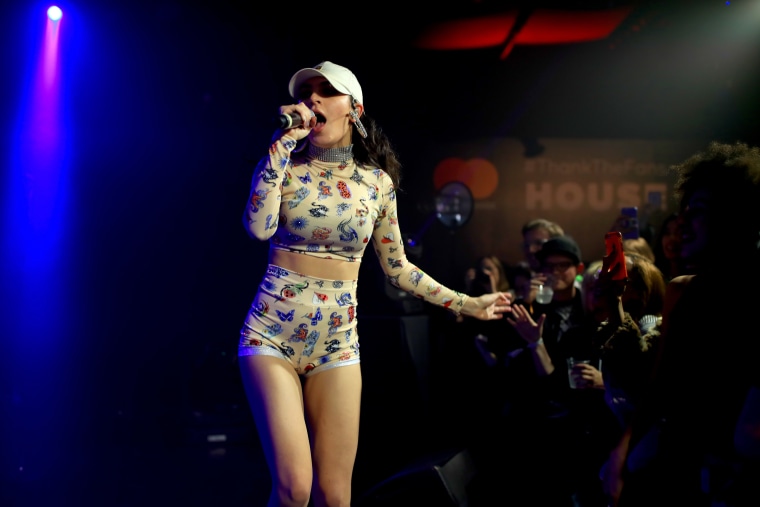 After just a handful of women received awards at the Grammys, Recording Academy president Neil Portnow asserted that maybe the real problem isn't an industry that statistically fails to value or reward women, but women themselves, who he claimed need to "step up" to gain respect.
"It has to begin with… women who have the creativity in their hearts and souls, who want to be musicians, who want to be engineers, producers, and want to be part of the industry on the executive level," Portnow told Variety after the awards. "[They need] to step up because I think they would be welcome. I don't have personal experience of those kinds of brick walls that you face but I think it's upon us — us as an industry — to make the welcome mat very obvious, breeding opportunities for all people who want to be creative and paying it forward and creating that next generation of artists."
His comments were pretty universally panned, and on Monday night Charli XCX weighed in as well.
"ugh bout 2 step up on 2 ur face.." the pop star wrote on Twitter. "women are making AMAZING music right now wtf is this dude talking about ?????"
P!nk, who was nominated for an award (she lost to Ed Sheeran) and also performed at the ceremony, also tweeted out some thoughts on the matter, writing "Women have been stepping since the beginning of time. Stepping up, and also stepping aside. Women OWNED music this year. They've been KILLING IT. And every year before this."
Both women make excellent points.