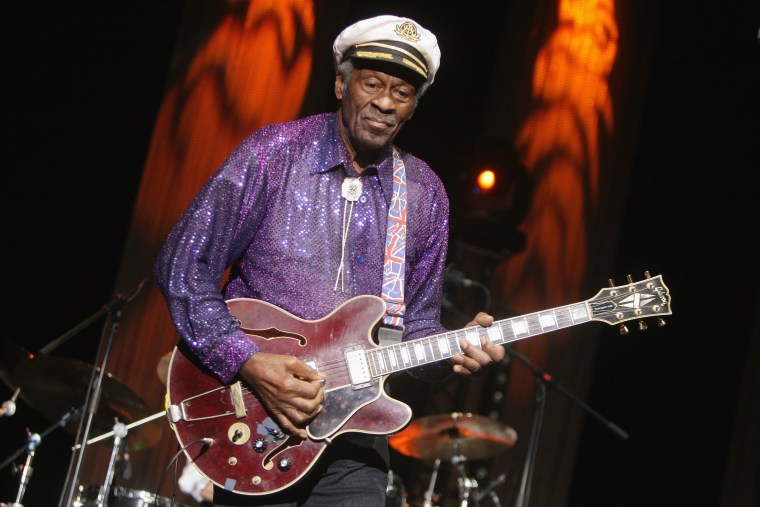 Chuck Berry's life will be immortalized twice over this year, Deadline reports. A documentary already in the works, tentatively titled Chuck! The Documentary, will be followed by a biopic, so far unnamed. Both are being produced in cooperation with his estate and wife, Themetta Berry.
Jon Brewer will produce and direct the documentary for Cardinal Releasing Ltd, which has already made biopics of B.B. King, Nat King Cole, and Jimi Hendrix, among others. The accompanying biopic will begin pre-production this summer. No roles have been cast yet.
Berry passed away in March 2017. His final album, CHUCK, was released posthumously in June.