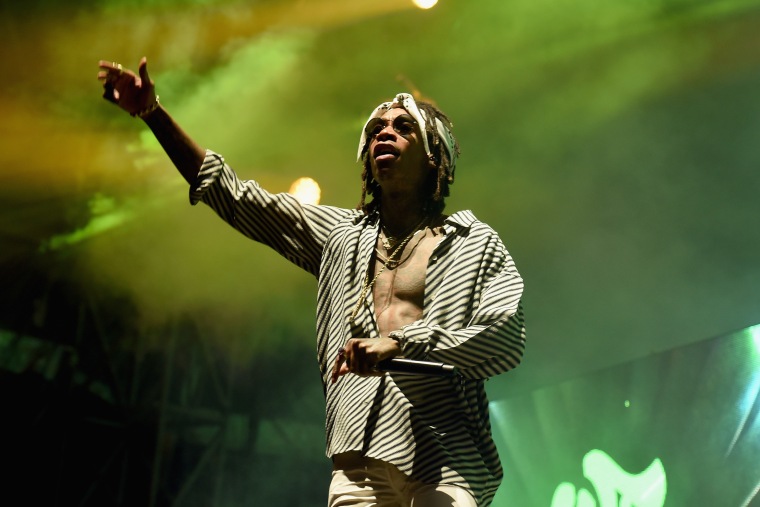 Wiz Khalifa is facing a copyright infringement lawsuit, Billboard reports. Georgia rapper John Bennett, who goes by the pseudonym Cymple Man, claims that Khalifa's song "Most of Us" off his 2016 compilation album Khalifa rips off his 2010 track, also titled "Most of Us."
The plaintiff alleges that he and Khalifa met at the Salt Lake City International Airport in 2012, and that he gave Khalifa two demo copies of his debut record, Cymple Man The Self Titled Debut, on which Bennett's "Most of Us" appeared on. Though the songs sound aesthetically different, Bennett's primary grievance is their similar structures.
The suit claims that "Khalifa structured his song with the same lyrical and musical theme as Bennett by using the key phrase 'most of us' as his introduction to the subject of each verse, which is an attitude or lifestyle choice made by the same groups of people he references." It also states that Khalifa has ignored earlier requests for credit on the track.
Listen to both tracks below.