Clarks brought out Black Panther's costume designer to celebrate their new sneaker collab
A conversation with Ruth E. Carter reveals the Afrofuturism at the heart of the film's style.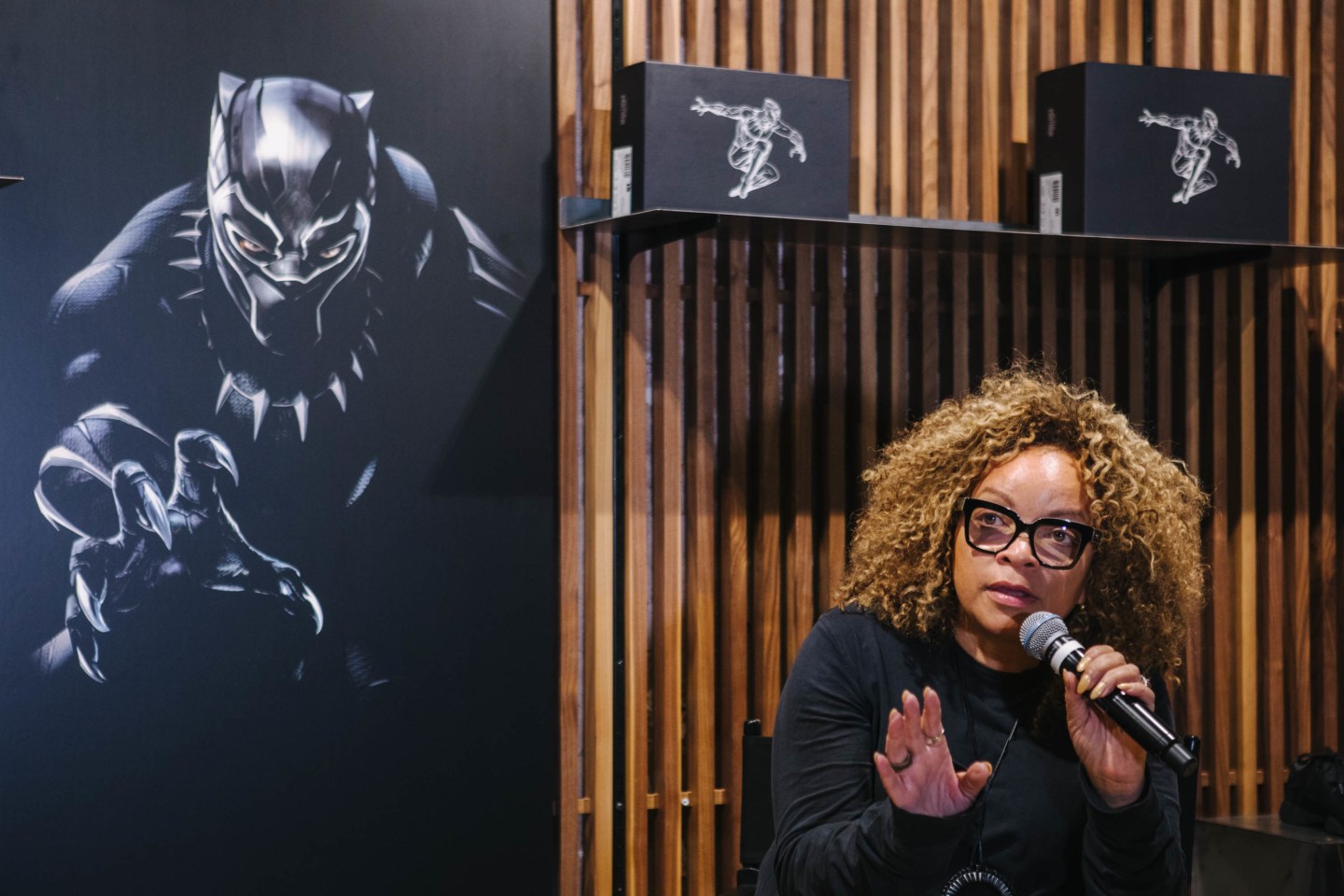 "I feel like I've been designing superheroes my whole life. Malcom X was a superhero. Tina Turner was a superhero. Martin Luther King was a superhero."
Ruth E. Carter's list of design credits on crucial films is longer than your arm (she's created the look for every Spike Lee joint since School Daze, for starters), but it's her ability to vividly imagine place and time that has made her a legend in the film world. Whether on a 19th century slave ship in Spielberg's Amistad, the churning 1960s of Lee's Malcom X, or the distant space fantasy future of Joss Whedon's Serenity, the originality of Carter's costume designs are essential to making distant places feel vibrant and real. Now, with her role as lead costume designer on Marvel's groundbreaking Black Panther, Carter has the chance to design an entire kingdom. Last week, in celebration of their limited edition shoe collaboration with the film, Clarks Originals invited Carter to their flagship store in Manhattan for a conversation with writer Cara Cannella about what it takes to style a new kind of king and queen. "I feel like I've been designing superheroes my whole life," says Carter. "Malcom X was a superhero. Tina Turner was a superhero. Martin Luther King was a superhero."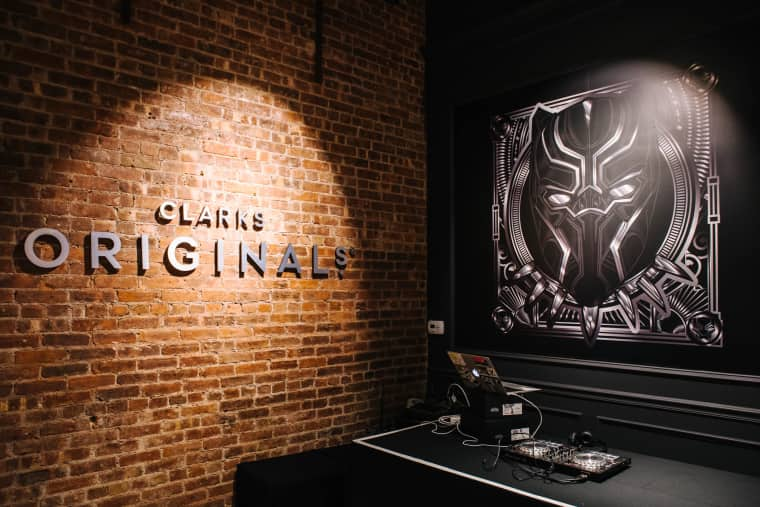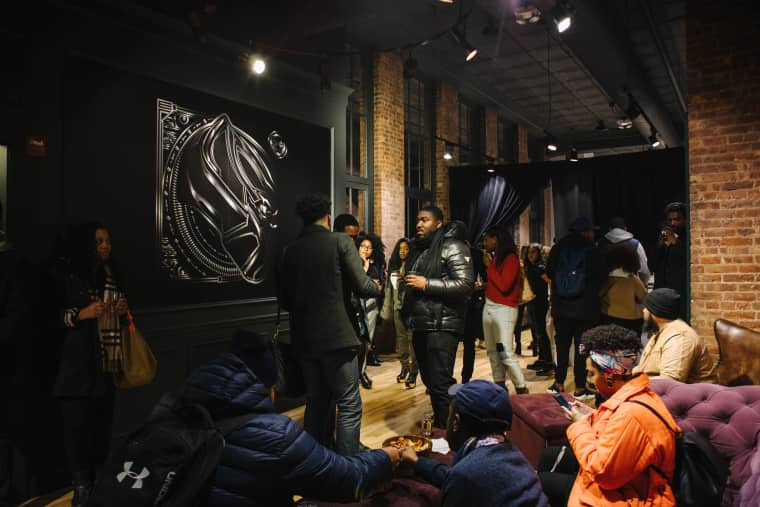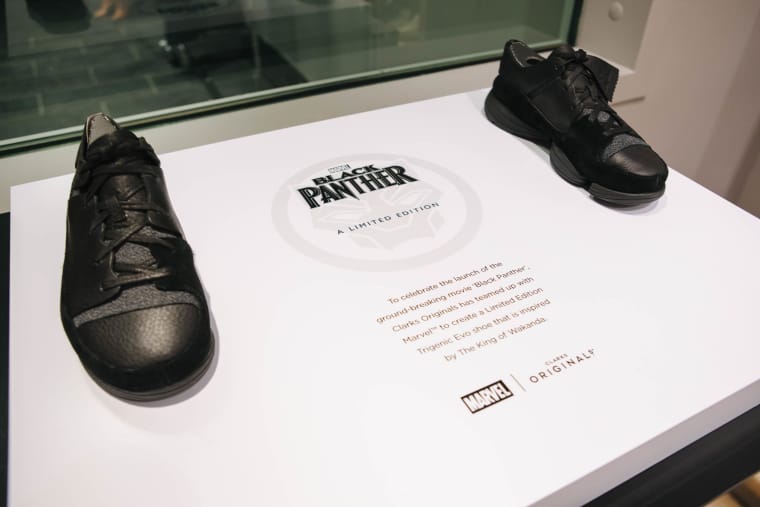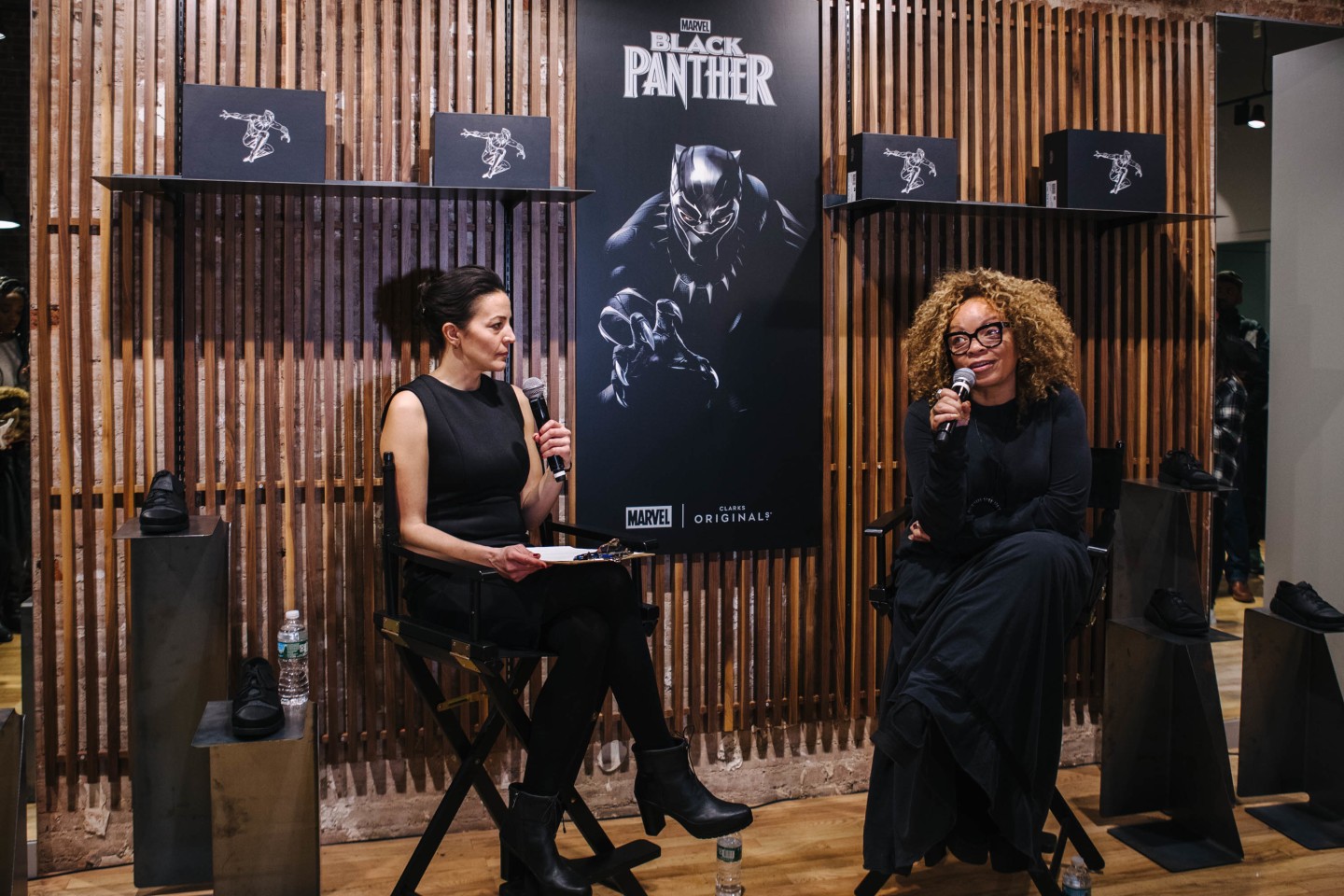 With Black Panther, says Carter, the idea was to present a new model for a vision of Afrofuturism "that has been in our hearts and minds all along," but was previously displayed on film through the eyes of appropriation and colonization. With Ryan Coogler (who she raved about as a conscious and thoughtful leader) at the helm, things were different. When Carter wanted to incorporate traditional Lesotho designs into the film's costuming, she and the film's crew made certain to travel to Africa and get permission from the Lesotho nation before moving forward. Designs and patterns have significant cultural meaning, says Carter — and she intended to respect that.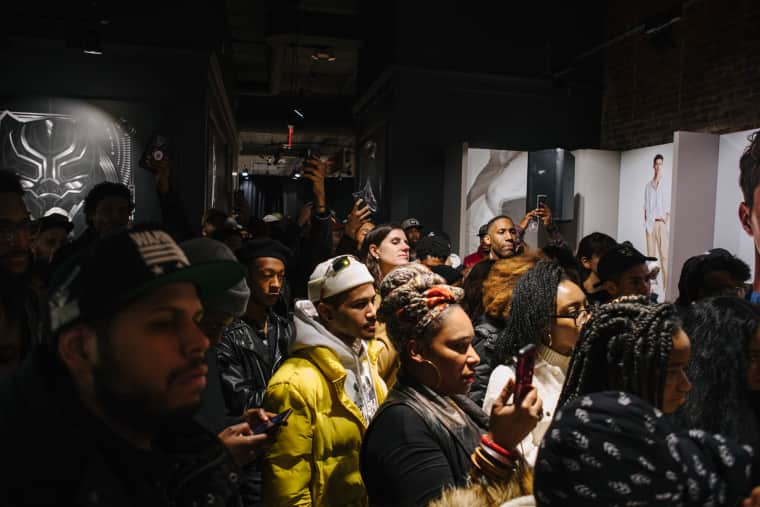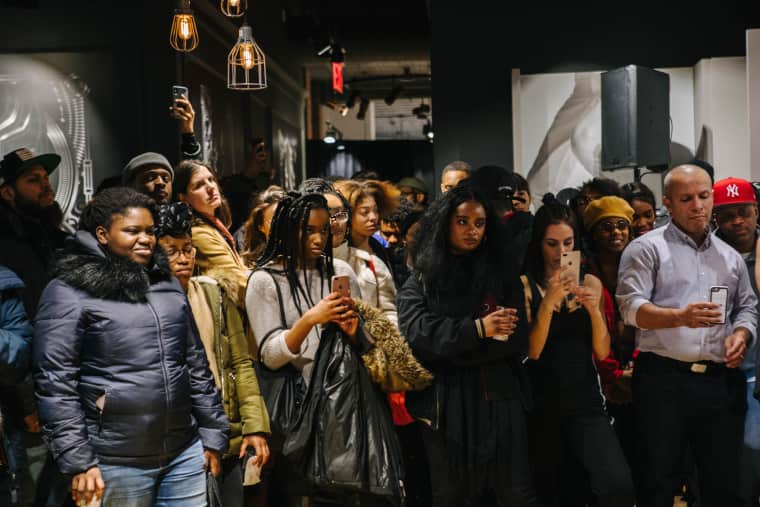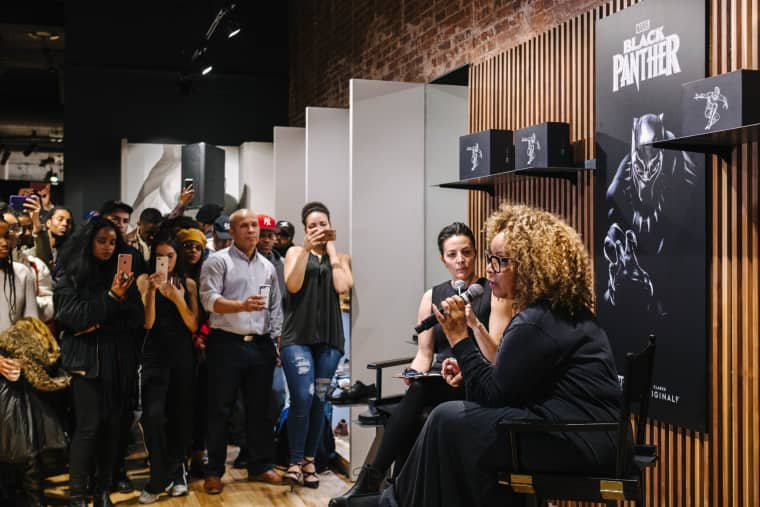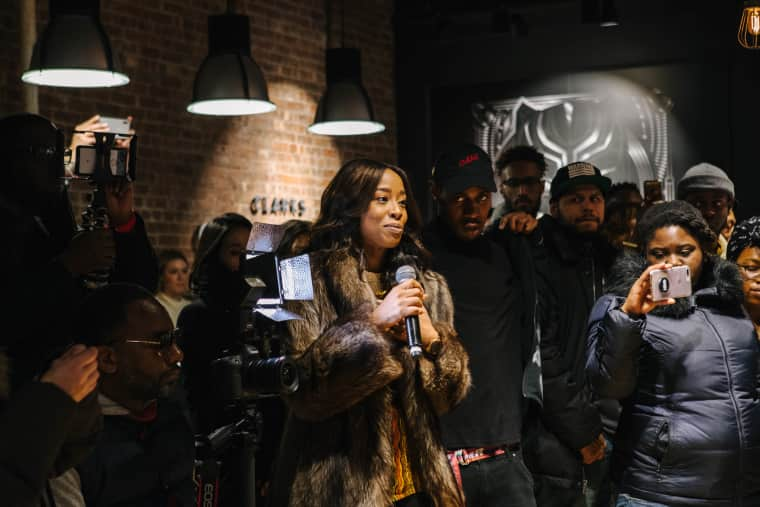 Despite her decades of experience, Carter admits that making the costumes for a blockbuster superhero franchise wasn't easy. She says that producing the first design of a costume like T'Challa's suit costs approximately half a million dollars, and subsequent iterations weren't much cheaper. Costs that high don't leave a lot of room for trial-and error, so Carter looked at years of superhero costume design in order to find a unifying feature in designs that worked. Eventually, she noticed they all had a textured pattern in common. For Black Panther's signature texture, there could be no other choice. It had to be the triangle, a shape that has featured prominently in African art for centuries. It's a move that perfectly matches Carter's definition of originality: using new mediums to bring a culture's heritage into the future. "It's sacred geometry," says Carter. "Keep in mind — he's not only a superhero. He's an African king."