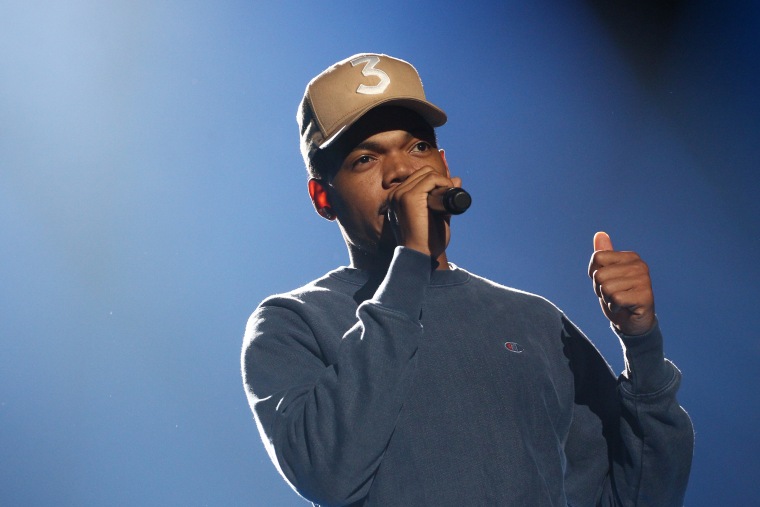 Chance The Rapper has executive produced new basketball documentary Shot In The Dark, Sports Illustrated reports. Chance worked on the movie alongside Cleveland Cavaliers NBA player Dwyane Wade.
Shot in the Dark tells the story of Tyquone Greer from Chicago's Orr Academy High School and will premiere on Fox later this month. Greer made his name after scoring a game-winning shot one week after being shot in the leg at a house party.
Chance is quoted in a press release as saying: "Shot in the Dark is an authentic and realistic look at high school sports in Chicago and what it means for our youth."
The film, directed by Dustin Nakao Haider, premieres February 24. Chance has previous experience in the movie world having acted in the forthcoming murder-mystery flick Slice, as well as pitching a movie about Donald Trump.