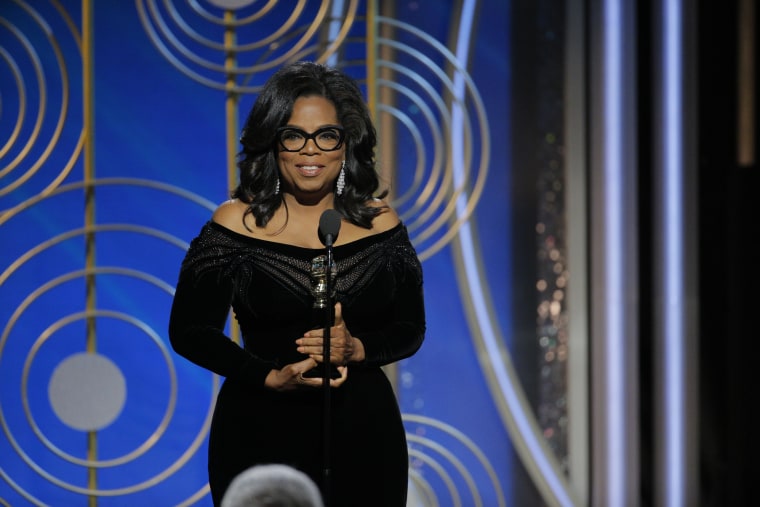 Ellen Degeneres's 60th birthday was, according to every living celebrity, extremely fun. Joining the long list of faves who had a great time there is Oprah Winfrey, who went on Ellen's show to promote both her new movie A Wrinkle in Time and the good time she had on the big night. In particular, Oprah was excited to meet celebrities, who she claims she never hangs out with.
"Normally when I go to a party, I say to a friend, oh I'm going to a party," she said, "so I said to my friend, Ava DuVernary, I said, Ava, 'I'm going to a party'...and the next day she said, how was the party, and I said, 'the most fun.'"
Later, she explained that she never recognizes celebrities when they're casually attending parties, since they're always dressed like celebrities, which meant she didn't recognize The Weeknd with his new haircut, and also thoughtLeonardo DiCaprio was Justin Timberlake.
"I wish you were all there," she told us.
Watch the full video below.