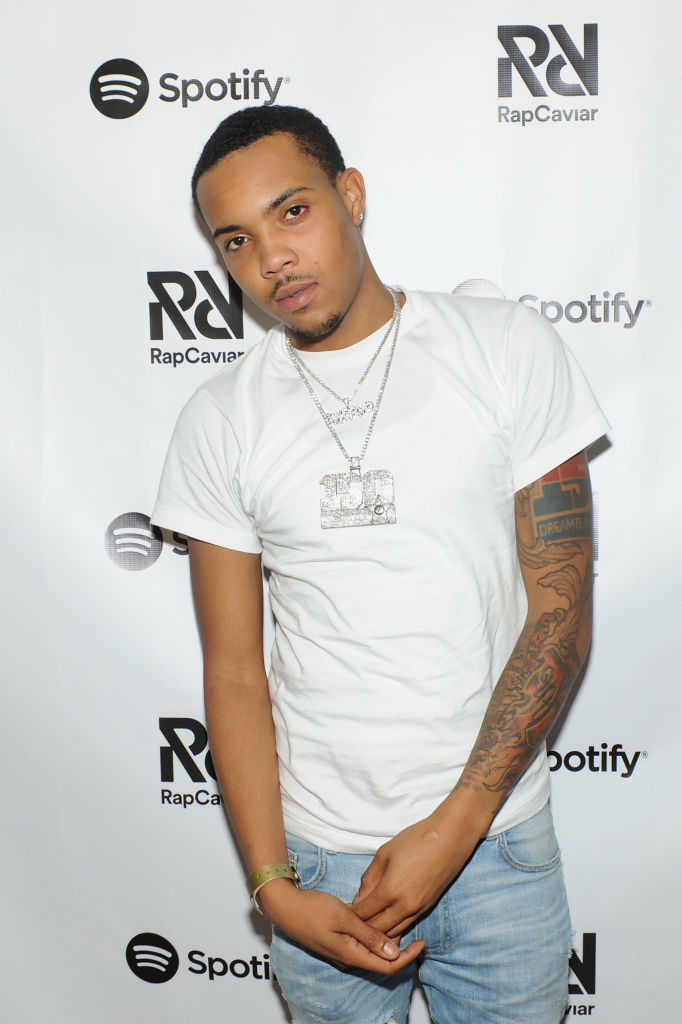 G Herbo (real name Herbert Wright) and two associates were arrested Thursday night on weapons charges, according to a report from FOX 32. Chicago police issued a statement confirming the arrests.
Wright was reportedly driving in Chicago's South Loop with Deavonte Royale Kimbale, 25 and Marchello Walton when police performed a traffic stop. Each person was allegedly armed with a loaded gun, and was taken into custody. The group has been charged individually with "a felony count of aggravated unlawful use of a loaded weapon in a vehicle without a FOID card." they are scheduled to appear in Central Bond Court on February 23, 2018.
Last week, G Herbo shared a deluxe edition of his album Humble Beast. His remix of the Lil Uzi Vert-featuring "Everything" featured a new verse from Chance The Rapper.
A representative for G Herbo was not immediately available for comment.