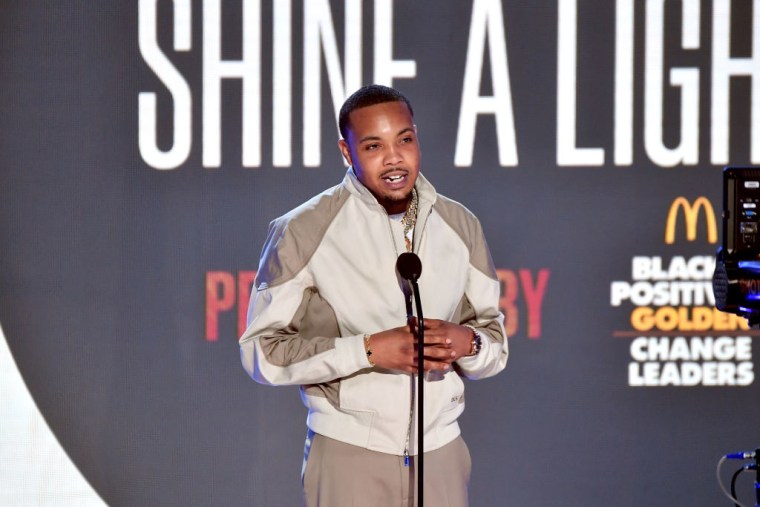 Chicago rapper G Herbo will plead guilty to wire fraud conspiracy and identity theft when the federal case reaches court later this month, the Chicago Tribune reports.
Herbo, real name Herbert Randall Wright, was first arrested on the federal charges in 2020. He and five associates, including promoter Alfonso Strong, stand accused of using stolen identities to pay for up to $1.5 million in fraudulent charges, including private jet excursions, car rentals, a trip to a villa in Jamaica, and "designer puppies."
Details of the plea deal, which still needs to be approved by the judge, were made public on Wednesday. The case was charged in Massachusetts as one of the private airline owners is based in the state. The rapper faces up to 20 years in prison, but will most likely receive a lower sentence with the possibility of probation.
"Wright used the proceeds of these frauds to travel to various concert venues and to advance his career by posting photographs and/or videos of himself on the private jets, in the exotic cars, and at the Jamaican villa," the plea agreement states. "In addition, Wright helped Strong obtain designer puppies from a business by falsely representing to the business that Wright was the actual purchaser of the puppies and by concealing Strong's actual identity from the business."
Both Herbo and Strong, who is accused of being the main figure in the identity theft scheme, have signed on to the plea agreement.
Herbo will pay $140,000 to a number of the alleged victims of the fraud, including $10,458 to Woof Woof Puppies in Michigan, according to the plea agreement terms.
A spokesperson for the rapper did not immediately return The FADER's request for comment.