How SOB X RBE leveled up, from Black Panther to their debut album
After a huge year of touring and releases, the Vallejo rap crew discuss recording with Kendrick Lamar and evolving as a group.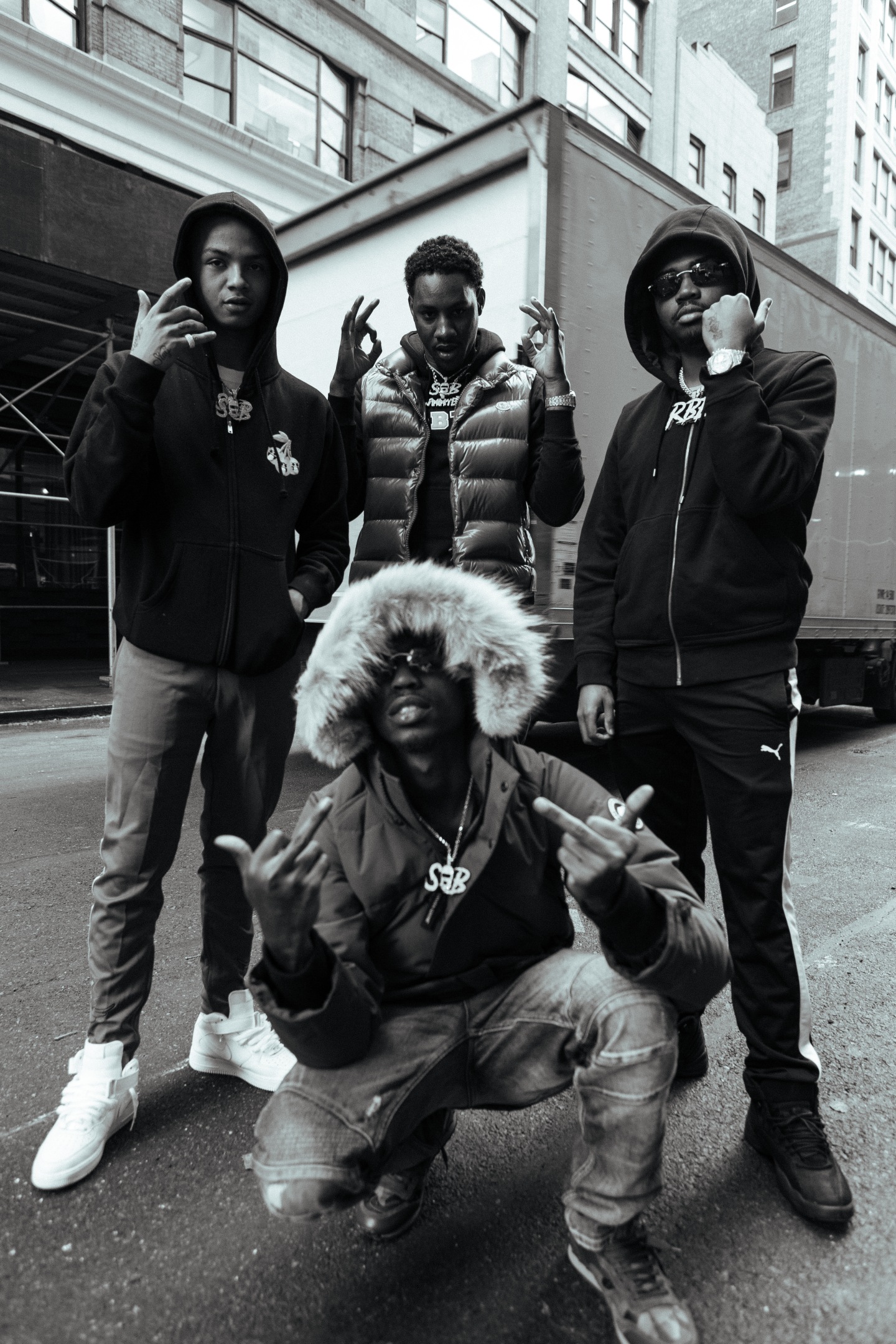 For those that had been paying attention to their steady rise over the past year, SOB X RBE seemed to have fully seized the moment with "Paramedic!," the four-man rap group's relay-paced track from Black Panther: The Album. Their inclusion on the album, executive produced by Kendrick Lamar, signaled a major leap for the young rappers, who, just a year ago, had been recording turf anthems in a North Vallejo garage.
Very few Bay Area rappers, and virtually none that make music rooted in the region's animated rap sound, have been able to sustain success outside of their locales. But with their debut album Gangin', recorded between the Bay and L.A. over the past year, SOB X RBE are on the verge of breaking regional boundaries, rapping over sleek, precise production while maintaining their nu-Bay style.
Yhung T.O, Slimmy B, DaBoii, and Lul G had just gotten off an early morning flight when they arrived in New York City, days before the release of the album. They had just been in L.A., performing at a Jordan Brand event for NBA All-Star weekend, and the cross-country trip had taken its toll —while DaBoii remained stoic behind Cartier frames, and Lul G nodded off in his chair, T.O and Slimmy B discussed recording with Kendrick, staying independent, and why they miss the garage.

How did the placement on Black Panther: The Album come together?
SLIMMY B: Dave Free hit me in my DMs and said he wanted us on a track with Kendrick. I hit Stretch [SOB X RBE's manager] to see if it was real. He flew us out there, they had the song and everything ready, and we got on it. He knew our music for sure, like, he was saying stuff from my [Problem Child<] mixtape — songs that I didn't even do videos for.
When we got there, they had the intro on the track already, and we wrote all our verses there. Kendrick was there vibing with us and everything. Niggas was hyped up in the studio. He was fucking with us. It was real genuine. It was like we had been in the studio before-type-shit.
Have y'all had a chance to see the movie?
YHUNG T.O: Nah.
SLIMMY B: Yeah, I've seen the movie. It was cool. If our song had been in there it would've been better though.
All of you dropped at least one solo project in the last year. What were your goals going into the process of recording those projects?
SLIMMY B: We wanted to show the world who we all are individually. We're a group, but we're also individual artists, and we can do everything we do as a group on our own. Just showing all our different styles.
When you guys were putting together these solo projects and the album at the same time, how did you decide which songs would end up on which project?
T.O: We did maybe two sessions planning on making songs just for the group album, but we didn't do no typical sit down, We need to do this, do that. It was just over time. If somebody else in the group was on a song then it could potentially be for the group.
SLIMMY B: We all have our own individual emails that we get beats sent to, so different producers tap in with each of us.
T.O: If I'm having my own studio session, and I hear like, Oh, this would be cool if [the group] was on this one, I'll just put that to the side. The ones that come naturally — two verses, three verses — I'll just keep them.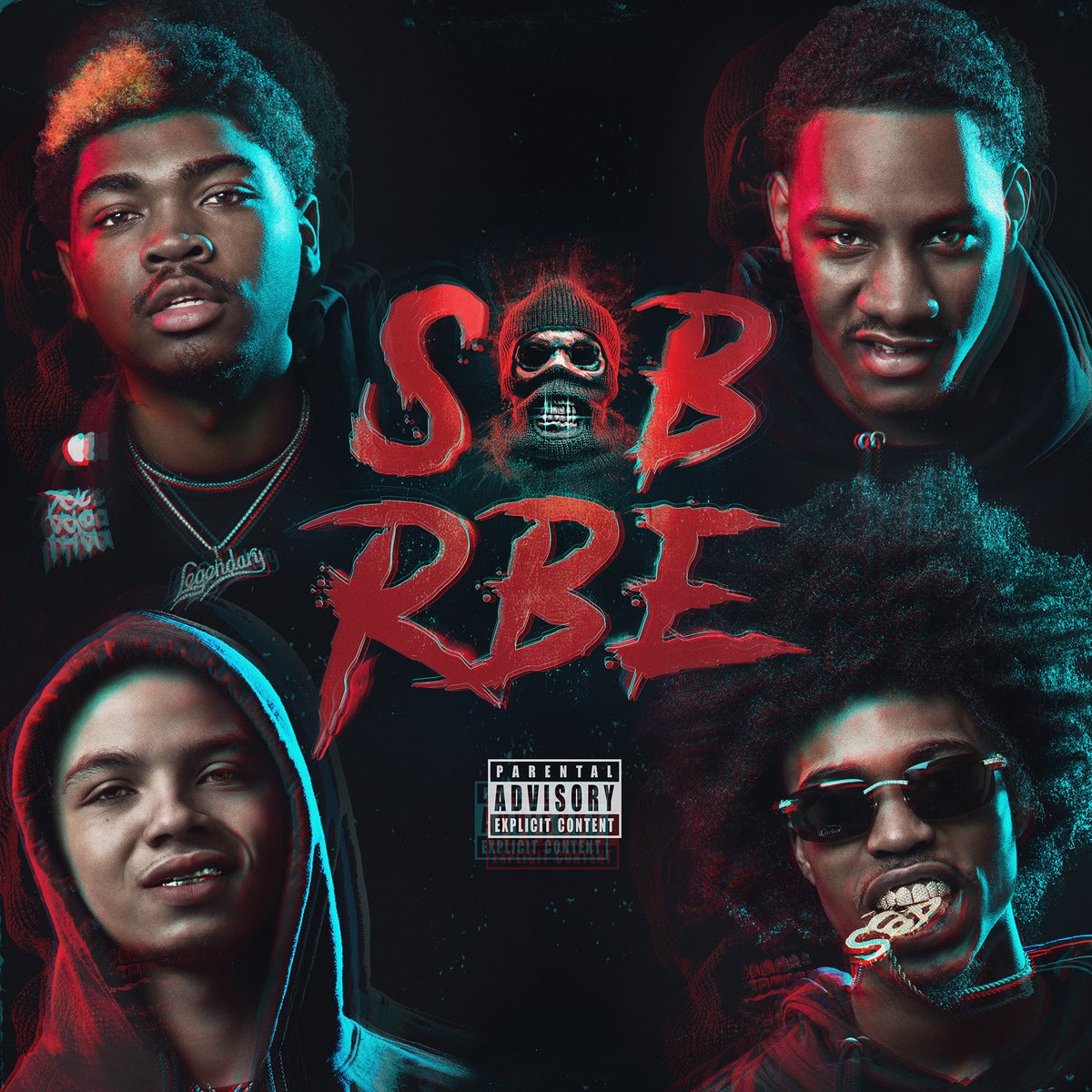 I'm curious why this project is being called your debut album when y'all released a full-length project on streaming last year.
T.O: Shit, the bag came for us. It's the debut.
Have you signed a deal?
T.O: Nah. To be completely honest, that would really just depend on the terms and situation. We do cool on our own solo shit, but we do real good on our group shit to the point where we don't even need to sign no deal. Individual and the group shit put together [has us] well off.
How has the way that you all work together as a group changed as you've seen more success?
T.O: It's kind of the same formula. Back in the day though, niggas just used to be in the garage on some straight gang shit. In the studio, playing hella beats, wasting hella time, just doing anything. Nowadays, it's more like, niggas book a studio and go in the studio. It feels more like work.
Do you miss the garage?
T.O: Hell yeah. Them used to be better vibes 'cause back then we were just creating. There was no agenda. There was no, We gotta have the hottest album, we gotta have the hottest single, we gotta do this, we gotta do that. We just did whatever comes natural, whatever comes out.
DaBoii: *nods*
LUL G: *wakes up*
Lul G, What's the last year been like for you?
G: My bad for falling asleep. It's been good. Just trying to keep pushing forward, keep progressing. I've been trying to find my shit, find the perfect sound, master my shit.
"When you go to these other places, they're not trippin' off shit that's going on on your block, in your hood, none of that shit. They just wanna hear you, hear your music, and take pictures. But that opportunity is short. " — Yhung T.O

A month or two ago, a lot of people got mad about one of your tweets where you said SOB X RBE was the new sound of the Bay. Why do you think people had such a strong reaction to that?
T.O: Once you're on top, they don't want you to be on top. They want you on top until you say you're on top. That's just the mentality of people. And it's just some internet shit really 'cause, in reality, if you're really in the Bay Area then you know what's going on. Just some negativity to spark conversation. That's everywhere, though. There are a lot places like that, not just the Bay.
You've already achieved more commercial success than almost any other rappers from the Bay over the last five years. Do you think it's harder to break out of local popularity in the Bay than it is in other regions?
SLIMMY B: All the big rap stars from the Bay are older so we don't got no real stars. If a nigga get on, people just start hating for no reason. In places like Atlanta, New York, Miami, them niggas all put on for each other. The Bay is just different. We don't be trippin' off it though 'cause we don't need no nigga to put on for us.
T.O: It's two things I'd say: the artist's mentality and the industry too. It's hard to break into the industry but then niggas don't even wanna take that chance 'cause of that mentality. There has to be more of that outside the Bay thinking. Sometimes niggas just wanna get poppin' in the Bay. Like, for us, we wasn't even trippin' off anywhere else. We got some clout in The V [Vallejo]? We felt like we was on top of the world. We just wanted to be the niggas in our section.
How'd you break out of that mentality?
T.O: Going on tours. That's really what it was. Going on tours and seeing that it's more shit outside of the Bay Area — it's more shit outside California. And, when you go to these other places, they're not trippin' off shit that's going on on your block, in your hood, none of that shit. They just wanna hear you, hear your music, and take pictures. But that opportunity is short. Niggas don't ever get a chance to get outside of it and realize that that's what it is and that niggas is just pigeonholed to that one small area. We were lucky to be able to go on tour early and figure that out.
SLIMMY B: When we went out on that first tour, we didn't really know what to expect. Like when we came to New York, we didn't really think we'd have a buzz, but people knew us. That just opened a nigga eyes.
What's been the most difficult part about making that leap into the industry?
T.O: Going back home after. We're doing all this cool shit, all these events, and then going right back in the midst of it all. It's hard to keep that mentality of thinking about business and looking at yourself as somebody, when you go back home and it's the same old you in the same old predicament — with more money than you had before, but the same circumstances.