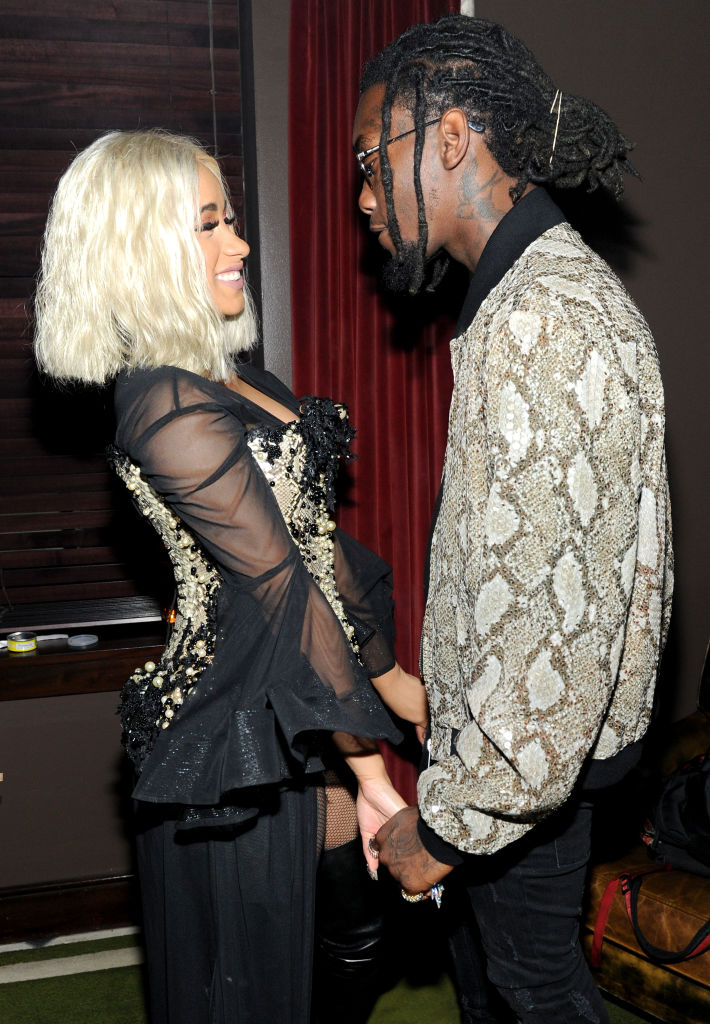 Cardi B is the cover star of Cosmopolitan's April 2018 cover. In a preview of the story shared before its full release on March 6, Cardi B opened up about her relationship with Migos rapper Offset, which has been dogged by rumors of infidelity.
Cardi B reaffirmed her previous public statement insisting that she would not be pressured to make a certain choice. "I know I could get any man I want—any basketball player, football player," Cardi says. "But I want to work out my shit with my man, and I don't got to explain why. I'm not your property. This is my life... I'm going to take my time, and I'm going to decide on my decision…"
However, she suggested that the entire story has yet to be told. "It's not right, what he fucking did — but people don't know what I did, 'cause I ain't no angel."
Cardi B and Offset got engaged onstage at a Migos show in October. Hacked footage purporting to show Offset cheating was leaked in December to social media. As rumors began to spiral, Cardi B addressed them in a January Instagram comment: "No it's not right for a nikka to cheat... But what you want me to do? Go fuck me another nikka? start all over again and get cheated on again? This shit happens to everyone and i be too You too."